The annual Bruins vs Senators season-closer-that-isn't-actually-a-closer-because-of-rescheduled-games is tonight.
But the Senators seem a little distracted.

When last we left our intrepid heroes,…


The Bruins faced the Florida Panthers at BB&T Arena. The Beantown Boys started a little slow, losing the shot battle badly, giving up a 2 goal deficit, then closing the gap, only to give up a late 3rd period goal. This was the 3rd loss in a row (2nd in regulation) since taking first place in the division. Naturally, the Lightning have retaken first place, currently at a 2 point lead in the standings with a 1 ROW tiebreaker. So if the Bruins would like to retake the #1 spot in the east, and face a wild card team instead of Toronto, they need Tampa to lose tonight's game vs the Hurricanes, and must themselves take 3 or 4 points out of their remaining two matches.
Rick Nash is almost ready to return, but not Riley Nash and Sean Kuraly. Kuraly and Rick Nash are close to returning, but Riley Nash is further out. Tommy Wingels missed the last two games and half of the previous one with a hand injury but is likely to play tonight.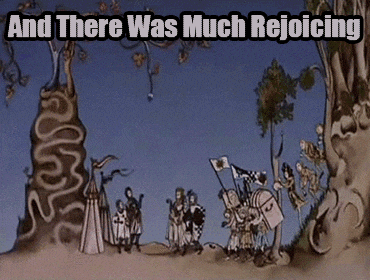 Ottawa is locked out of the playoff structure, and is actually locked into the 2nd draft lottery spot, so this game is meaningless to them other than for reasons of pride. Note that they have already played their final home game of the season.
What is more interesting to them is the drama surrounding Erik Karlsson.

Karlsson is the biggest star player on the Senators, and is up for a contract renegotiation. At $6.5M, he is currently the 2nd most expensive player on the team (#1 is Bobby Ryan, at $7.25M/yr. Karlsson is having an excellent year and is currently the 15th highest paid player at his position. He would certainly be within his rights to expect to be paid in the top 5 after his next contract, which would put him between $9M and $12M for a single year, and at a cap hit of $8M+ depending on details over the life of the contract. The Senators, unhappy with their team's fortunes were reportedly looking to blow up the team, including shopping Karlsson at the trade deadline. While they did not part with the defenseman, it is widely believed that the relationship between Karlsson and the back office is irreparably harmed, and that Karlsson will not sign a contract extension.
If that wasn't enough, Karlsson's wife just suffered a stillbirth two weeks ago, and Karlsson has been staying home as much as possible to comfort her. So Ottawa's most interesting play will not play tonight. And to increase the drama, Karlsson grabbed a game puck from the final Ottawa home game – signalling to some that his time with the Senators may be over.
Karlsson taking the last home game puck.. end of him in Ottawa? pic.twitter.com/s5JNnKYCIe

— The Hockey Hangout (@HockeyHangout) April 3, 2018

Of course, he may also have planned to give it to an ailing fan.
Let's do some lines.

Bruce Cassidy's pregame updates:

Anton Khudobin starts in goal.

Tommy Wingels is back in.

Rick Nash and Sean Kuraly are out tonight, but both could return tomorrow.

Riley Nash is out for the weekend.

Matt Grzelcyk is healthy, but will not play.

— Boston Bruins (@NHLBruins) April 7, 2018
Bruins Forward Lines

Bruins Defensive pairs




Bruins Goaltending
Anton Khudobin
(Tuukka Rask)
With Karlsson taking personal time off and Mike Condon out with a concussion, the Sens are a little thin right now:
Senators Forward Lines
Senators Defense
Senators Goaltending
Officiating roster.
(H/T Scouting the Refs):
Referees
Two guys in striped shirts
Linesmen
Two other guys in striped shirts