Last night's NHL Awards show was less a train wreck than a previous years.
This event paid many tributes to the various tragedies that occurred around the world of hockey this past season (Vegas, Parkland, Humboldt) and was a much more somber occasion overall. This show was host-less, instead opting for no unifying thread between award announcements, which was fine I guess. Jim Belushi is not his brother nor is he Cuba Gooding, Jr.
Besides the important tributes, the show was still a dud. The original Wonder Woman Lynda Carter, who's =been in hiding for much of the past 40 years, inexplicably was all over this show because her Capitals won. Did you hear about her fandom before the playoffs? No. Me neither. And the illusionist/ magician's assistant they hired for a couple of bits, screwed up a card trick when announcing the Selke, which didn't go to Patrice Bergeron but to Anze Kopitar, who with 92 points really showed his defensive prowess, I guess. Whatever.
Bruce Cassidy was also shutout. Did they even announce he was a finalist? I can't remember. All I know is that all these Vegas emergency services representatives were all over the stage before Gerard Gallent was crowned king coach forever.
The comedy seemed even less funny and more forced. I think I may just be getting too old because millennial comedy is something to which I cannot relate. Just so bad.
There were two poignant moments when the hockey players from Stoneman-Douglas and the Humboldt Broncos came on stage. To see the hockey world embrace the tragedies and to see how the youth are powering through was a humbling moment. The inaugural Willie O'Ree Community Hero Award was given posthumously to the Humboldt Broncos head coach Darcy Haugan and was accepted by his wife. Who fought back tears upon delivering her acceptance speech.
Willie O'Ree made his hat the award
Put him in the Hall of Fame already pic.twitter.com/G3H0Zc7phV

— HockeyKot (@hockeykot) June 21, 2018
---
The Bruins announced their away and home openers yesterday to fans delight disappointment. How so? Well, the home opener is on Columbus Day at 1pm, which quite frankly is a sucks day and time to open the season. Hey, Bruins, not everyone gets that day off.
We'll be home soon.

Single Game Tickets for all games go on sale Friday, June 22, at 2PM ET. pic.twitter.com/thWcrJm4oR

— Boston Bruins (@NHLBruins) June 20, 2018
Oh and they open the season on Capitals banner night in Washington a few days before.
FYI ⬇️ https://t.co/TWKsCsll15

— Boston Bruins (@NHLBruins) June 20, 2018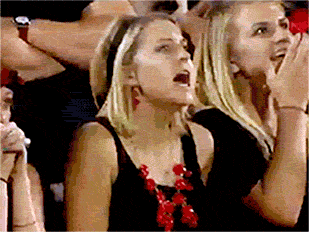 Ty Anderson was nice enough to type out a list of the rest of the Bruins home schedule.
Sorry, saw a typo and got annoyed. Here's complete home schedule for 2018-19 Boston Bruins: pic.twitter.com/DTVhtKVgwH

— Ty Anderson (@_TyAnderson) June 20, 2018
For those who are interested, we are looking at that Preds game on December 22 as a possible group outing. It's a Saturday manatee game!