We're just days away from Canada Day on July 1st.
You know our neighbors to the north that gave us the wonderful sports of Mountie Hockey.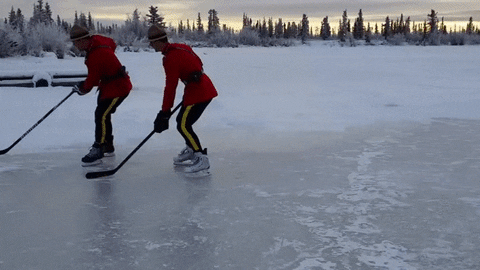 And inspired to dream of maple syrup for our pancake beds.
So, like drink all the beer, eh?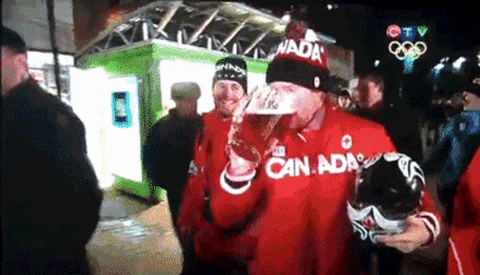 Of course, we all know that Canada Day is the start of NHL Free Agency. One of the pieces that the Bruins are thinking about bringing back is winger Rick Nash, for whom Don Sweeney traded a 2018 first-round draft pick to pick up at the deadline. Nash was reportedly considering a return to the Columbus Blue Jackets as well as the Bruins, or even retirement. It seems that he may be thinking of his long term health.
As per Joe Resnick, agent for Rick Nash, Rick remains undecided on playing next season and will forego the July 1st signing period.

— Darren Dreger (@DarrenDreger) June 28, 2018
Rick Nash is clearly weighing his options. After sustaining another nasty concussion in his short stint with the Bruins, it's clear that Nash is not so eager to return to a situation in which getting another head injury could affect him like so many others before him, other players that are now speaking out about their mental health issues. As a guy in his thirties with two young children at home, he needs to make an important decision. One would presume if he would decide to come back for another season, he would be looking to win the Stanley Cup since he has made boatloads of money on his previous contracts.
Let's hope that Rick Nash can take all the time he needs to make the right decision for him and his family.
Another Bruins UFA who's trying to decide his future is Austin Czarnik. There has been much interest in the 25 year-old center who seems to have narrowed down the field of suitors.
"Overwhelming" interest in #NHLBruins UFA Austin Czarnik, according to agent Brian Bartlett. "Over two-thirds of the teams in the league have called"

— Mark Divver (@MarkDivver) June 25, 2018
Austin Czarnik considering 4 to 5 teams, pending a couple of calls tomorrow, according to agent Brian Bartlett. Sounds like #NHLBruins haven't been ruled out

— Mark Divver (@MarkDivver) June 28, 2018
Czarnik has had a difficult time making the roster on the big team. His best shot was 2016 when he was concussed in a preseason game and could never crack the lineup afterward. Maybe a fresh place and a new start is what he needs to jumpstart his career. Maybe the Bruins give him a good offer and a roster spot.
We'll have to see what Sunday brings.