We interrupt your normally scheduled lack of Bruins moves to update you on a Habenfreude situation happening right now in Canada.
Dateline Montreal: Montreal Canadiens General Manager Marc Bergevin has informed captain Max Pacioretty that the team will not extend his contract and that they intend to trade him.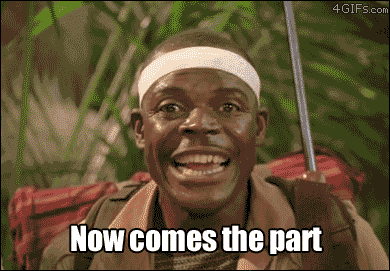 Sure, Patches had an off year last season as did his entire team. Was it his leadership or was it bad management? Probably both. One thing is for sure, it would seem that the real character issues that the team cited as reason to trade PK Subban are still there in the room with that Montreal team. The Islanders were reportedly a destination for Pacioretty at the draft until the deal fell through.
One question I have is this: Is Marc Bergevin trying to get fired?
Just as a reminder, knowing fully at the time Shea Weber would be out until mid-December, Marc Bergevin still insisted that the goal next season is for the Canadiens to make the playoffs.

— Аrpon Basu (@ArponBasu) July 5, 2018
Yeah, their number one defenseman, for whom they traded their former number one defenseman, one-for-one, is out until December. In case you missed it, Shea Weber underwent a foot procedure earlier in the year and team doctors decided that he should also have an arthroscopic procedure on his knee. Weber's knee damage was greater than that procedure could fix, requiring a full on knee surgery with a planned return to the NHL before Christmas.
Andrei Markov, who the Canadiens declined to sign last season and who went to the KHL, felt disrespected by Bergevin when contract talks just didn't happen. Rumor has it that an unhappy Markov expressed interest in returning last season but Bergevin turned him down.
The Canadiens were declined when they asked if they could present to John Tavares when he played King for a Week just prior to free agency. He knows a dumpster fire when he sees one.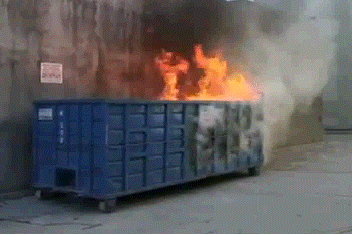 Whether or not Bergevin is looking to be fired, or if Max Pacioretty is bad in the room, he's not welcome on the Habs anymore.
Au revoir!