It appears that Nathan Horton isn't the only one who turned Vancouver Ice into Bruins Ice
As we look at what the Pacific Coliseum looks like right now.
So if you walked into the Pacific Coliseum in VANCOUVER this week, this is what you'll see! #Canucks #Bruins @TSNHockey pic.twitter.com/4JB216BIyO

— Farhan Lalji (@FarhanLaljiTSN) July 30, 2018
The arena has Bruins banners hanging from the balcony and a spoked-B on center ice. The Coliseum – for those who don't remember – was the original home of the Vancouver Canucks from 1970 to 1995. More recently, it was the home of the WHL's Vancouver Giants – Alma Mater of one Milan Lucic – from 2001-2016. I note that in the photos, there are Stanley Cup banners for 1929 & 1939 but not 2011. Diplomatic, eh?
Bruins fans will remember that an injured Nathan Horton poured a bottle of melted TD Garden ice onto the ice at Vancouver's Rogers Arena prior to game 7 of the 2010-2011 Stanley Cup Final, telling his teammates "It's our ice now!" A game in which the Bruins would win the Cup, making the Bruins the most hated franchise for Vancouver sports fans.
So who did this one?
Is it (former Bruins back-office guy) Jim Benning?
It's Jim Benning, isn't it?
Nope. It's not Jim Benning.
Oh, I know, it must have been Tosh.0 making a "Vancouver pukes" gag-reel.
Just puked in my own mouth

— gill (@vancitygill) July 30, 2018
— Jeff Hooker (@Hooks41) July 30, 2018
— Kyle Mackenzie (@Balsagnaface) July 31, 2018

Well, Bruins fans may be tempted to take joy in the shame of Canuck fans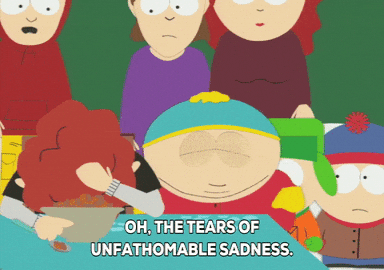 (there's no 'but…' here. That was just a statement of fact.)
Well, the Daily Hive called up Pacific National Exhibition (PNE) and asked, and it looks like an episode of Million Little Things was filming there. This does not make me any more likely to watch the TV show, but it does make me laugh!
It likely won't look this way for long – some big shows like Temple Grandin and Air Supply are scheduled for this month.
I, for one, would love to see the Goo Goo Dolls trying to perform on ice*
It seems not everyone is horrified by this turn of events:
— Andrew Ference (@Ferknuckle) August 1, 2018
*with the sound off.