The NBC networks announced their slate of games to be televised nationally yesterday. In an effort to appeal more broadly to fanbases and to show that the powers that be at NBC Sports have their fingers on the pulse of the NHL, they have made some exciting and necessary changes to their scheduling.
This is awesome news https://t.co/P5XIzkZbSm via @usatoday

— Matt Kalman (@MattKalman) August 13, 2018
First off, gone is Wednesday Night Rivalry Night, which we often mocked for having little to do with actual rivalries especially when they featured a Boston Bruins squad against a team that has never been an incarnation of the Minnesota North Stars, the Minnesota Wild. Other rivalries don't always live up to the hype.
"It's a new world," Sam Flood, president and executive producer of NBC and NBC Sports, told USA TODAY Sports. "We need to embrace and celebrate those teams more than we ever have before. It doesn't take away from those great Pittsburgh-Philadelphia games and Bruins-Canadiens games. We will keep doing those, but we have to lean into some different matchups."

"Sometimes I think, through no fault of anyone, we were looking at the ratings through a core group of teams," Flood said. "Rivalry Night was successful but some of (the rivalries) don't have the juice they once did when we started this 12 or 13 years ago."
Now it is Wednesday Night Hockey with a roving studio unit to the various sites. No word on whether or not their changing up their personalities yet.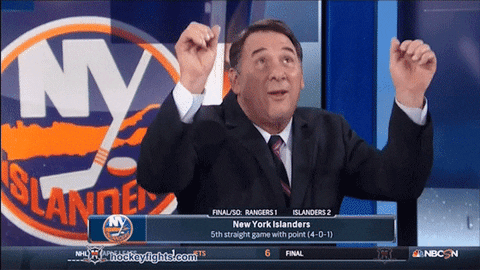 All-in-all NBC Sports is forecasting an ambitious lineup of 109 regular season games with 17 double headers on Wednesday night. In revamping and changing focus, NBC Sports is changing the focus from traditional hockey markets and ratings heavy hitters to newer and emerging markets like Vegas. This is a good time to shift as Seattle looks to be in the picture sometime around 2020, so they can tweak programming over the next couple of seasons. Sixty percent of the Wednesday double headers will feature Western Conference teams. We'll even get to see Canadian team on Canadian team action between up and comers Toronto and Winnipeg because the network is keen on focusing on stars.
So, where do the Bruins fit into all of this? Well, they have 14 games on the various channels, including opening night against the Capitals, and are part of many double headers, even part of a triple header on one Sunday in March. And yes, NBCSNlimitX->∞ has both matchups against the Blackhawks for your viewing displeasure. You didn't think they would abandon the Hawks did you?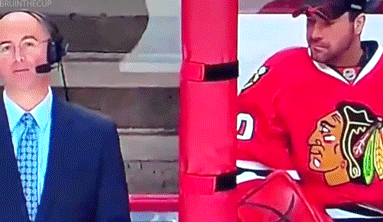 Here's a table of all the dates and times for you:
| Date | Day of the Week | Time | Visiting Team | Home Team |
| --- | --- | --- | --- | --- |
| 10/3/2018 | Wednesday | 7:30pm | | |
| 10/17/2018 | Wednesday | 9:30pm | | |
| 1/1/2019 | Tuesday | 2:00pm | | |
| 1/14/2019 | Monday | 7:30pm | | |
| 1/16/2019 | Wednesday | 7:30pm | | |
| 2/3/2019 | Sunday | 12:30pm | | |
| 2/6/2019 | Wednesday | 8:00pm | | |
| 2/12/2019 | Tuesday | 7:00pm | | |
| 2/18/2019 | Monday | 10:00pm | | |
| 2/20/2019 | Wednesday | 10:00pm | | |
| 2/28/2019 | Thursday | 7:30pm | | |
| 3/10/2019 | Sunday | 7:30pm | | |
| 3/27/2019 | Wednesday | 7:30pm | | |
| 3/31/2019 | Sunday | 7:30pm | | |
There's no word from Jack Edwards on what he thinks of all of this. Then again, being an announcer on a competing network, he may not have anything to say by tweet.