So the Washington Capitals' Tom Wilson is in the news again. For what you ask?
Is it his concert violin skills?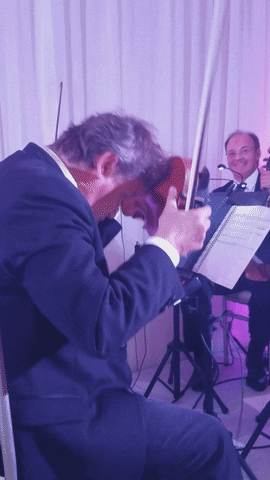 Nope.
Is it because of his impressive diplomatic skills?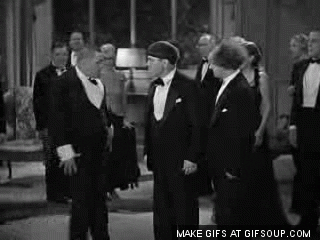 Nope.
Perhaps it was his unique woodworking skills that have brought him into the spotlight?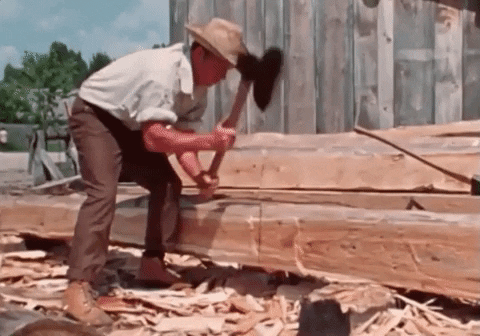 Naaaaaaaahhhhh.
He was just being a douchenozzle.
Wait, what? Tom Wilson would never do anything that might make people thing ill of him!

Though he did make a teeny tiny predatory hit
Tom Wilson crushes Oskar Sundqvist. Wilson has been ejected. #stlblues pic.twitter.com/RuNKjC2fFi

— Cristiano Simonetta (@CMS_74_) September 30, 2018

In the final exhibition game of the preseason, Wilson flies at high speed at Blues puck carrier Oskar Sundqvist from the opposite side of the rink, and strikes him in the head with his shoulder. Sundqvist spins 360º, lying face down for an extended period of time. Blues coach Mike Yeo stated that he believed Sundqvist had more than one upper body injury and expects him to miss multiple games.
Wilson has been "offered" an in-person hearing with the Department of Player Safety.
Washington's Tom Wilson has been offered an in-person hearing for an Illegal Check to the Head on St. Louis' Oskar Sundqvist. Date and time TBD.

— NHL Player Safety (@NHLPlayerSafety) October 1, 2018
An in-person hearing is indicated when DoPS is considering a disciplinary suspension of greater than 5 games. Technically, the hearing is "offered" in lieu of DoPS summarily issuing a ruling, and a player may opt to attend the hearing by phone or to skip it altogether (though that rarely helps their case) Wilson was disciplined twice during last preseason, and once in the post season, when he broke Penguin Zach Aston-Reese's jaw. This more than makes him a "repeat offender" under the terms of the Collective Bargaining Agreement. One could almost admire the trifecta of being suspended for 2 preseason games, 4 regular season games and 3 playoff games.
While the time of the meeting has not been set, it is quite unlikely that Wilson will be available for the season opener against the Bruins.
Caps coach Todd Reirden offered this comment "He's coming back into the defensive zone and into position, and the player cuts back into him. It's a tough one, and I know the league will be looking into it."
Yeah… it's a tough one. Let's look at that different angle showing how it is "tough"
Another look at Wilson's hit on Sundqvist. #stlblues #ALLCAPS pic.twitter.com/bNY6REffGh

— Cristiano Simonetta (@CMS_74_) September 30, 2018

I ask you, what is this league coming to when a player can't make a blind side hit to the head at top speed?
Some Caps fans are actually dismissing this because Rob Bortuzzo hit Michal Kempny that one time. That would be like saying Shawn Thornton was justified in knocking Brooks Orpik unconscious because of the Matt Cooke hit on Marc Savard.
Yeah. That isn't going to cut it with DoPS or any other fanbase.
So in short,