It's official, the 2018-2019 NHL season begins tonight.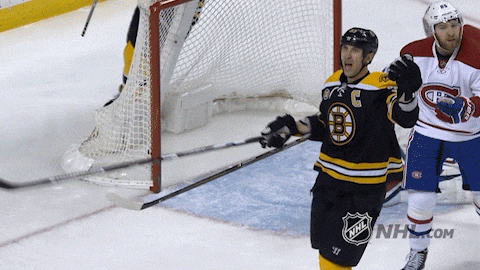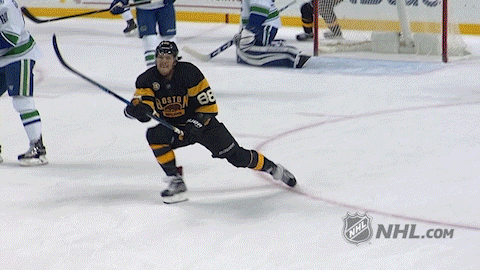 The Bruins are down in the nation's capital to take on the previous season's Stanley Cup winners, the Washington Capitals, who will raise their shiny new banner. This game will be broadcast on NBCSNOMGWTFBBQ with the team of Doc Emerick, Eddie Olczyk, and Brian Boucher. Yep, Pierre is on the second game of the back-to-back to terrorize new San Jose Shark Erik Karlsson.
Anyway, the Bruins had practice at some point yesterday, tipping what the lines might be tonight.
#NHLBruins practice lines:

Marchand – Bergeron – Pastrnak
DeBrusk – Krejci – Heinen
Donato – Kuraly – Backes
Nordstrom/Bjork – Acciari – Wagner
Stempniak

Chara – McAvoy
Moore – Carlo
Grzelcyk – Miller
Vaakanainen – Kampfer

Rask
Halak

— Boston Bruins (@NHLBruins) October 2, 2018
If this holds, Anders Bjork is either a scratch or a LW on the fourth line and, hey, Matt Grzelcyk is back! That third line will be, uh, interesting.
Yes, Lee Stempniak is on there since his PTO officially expires today. Don Sweeney told the press that Daniel Winnik chose to explore another option, ultimately signing in Switzerland, Lee Stempniak is also looking for other opportunities. However, it's not beyond belief that he could sign on as a 13th forward given his efforts in this preseason.
On my labor of love podcast Bearly on Topic, we have recorded, and hopefully will drop, the first episode of our fourth season. As per usual, we've made predictions on the season, most of which we'll be wrong about. I thought it might be fun if we all made predictions here.
The questions:
Who will lead the team in goals?
Who will lead in assists?
Who will lead in points?
Will the Bruins make the playoffs?
Where will the team finish in the Flortheast?
Where will they finish in the Eastern Conference?
Will the Bruins have a Calder finalist?
The Bruins currently have 4 left shot defenseman presumed to be on the roster (Chara, Krug, Gryz, Moore). Will one of them be traded at some point?
Bold Prediction?
Don't forget to opine in the comments!