A certain Bruins player was named NHL First Star of the Week for the week of October 8-14th. Who could it be?
Was it Brad Marchand?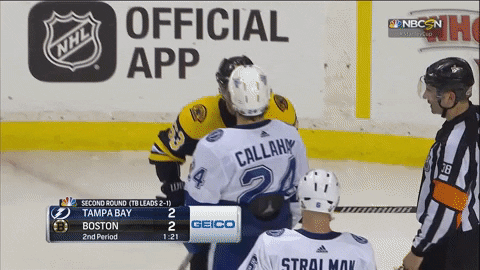 No, although he didn't have a bad week with 6 points (1G, 5A) in the three games of the week. Instead of NHl First Star he was named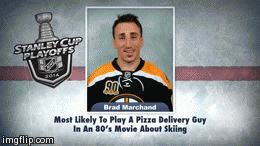 How about him?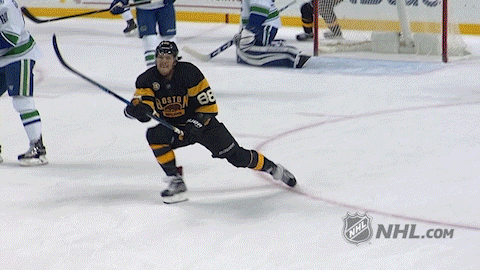 He had an even better week with a hat trick on Saturday in addition to 3 other goals and an assist this week.
Brandon Carlo?
lmfao Carlo pic.twitter.com/sPvaTv7d5B

— Marina Molnar (@mkmolnar) October 12, 2018
LOL, nope!
How about Tuukka?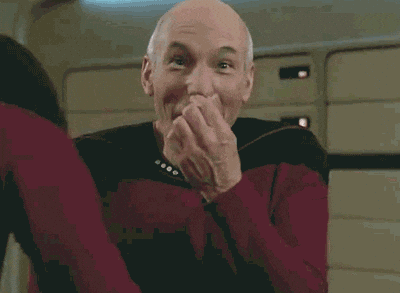 If it were the NHL First Star of Being Blamed for Everything, he would win.
Okay, this guy?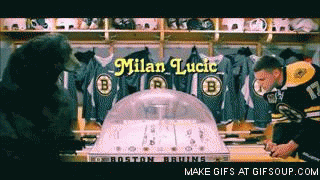 Oh c'mon he's not even on the team anymore!
The NHL's First Star of the Week is #37 in your program but definitely #1 in your hearts, the epitome of perfection, Patrice Bergeron.
Congratulations to #NHLBruins alternate captain Patrice Bergeron on being named NHL 1st Star of the Week! https://t.co/M4qVTqItf0 pic.twitter.com/xmYSkb92ai

— Boston Bruins (@NHLBruins) October 15, 2018
With his hat trick in the home opener against the Ottawa Senators and all the points he could muster after, Patrice earned this latest honor. Congrats, Bergy!