The Bruins are in Vancouver tonight to play the Canucks for the first time of the 2018-19 season.

The 'nucks come into tonight at a respectable 4-3 start, putting them at 3rd in the Pacific Division, and I literally cut & pasted that line from the Flames GDT.
Well, things are looking good in Bruins land and OH MY GAWD!
Updates from Bruce Cassidy:

Charlie McAvoy & Kevan Miller are back in Boston for further testing.

McAvoy was hit against Edmonton last week and "has not been feeling right."

Miller blocked a shot with his hand in Edmonton.

Jaro Halak starts in goal. Bjork back in for Donato. pic.twitter.com/QMv7UFjHzg

— Boston Bruins (@NHLBruins) October 20, 2018
Bruce Cassidy on Charlie McAvoy: "We contacted our medical staff back home and he's on a plane today to undergo some tests. It's a vague answer because we don't know what's going on. Charlie said he wasn't feeling right, we want to make sure he gets looked at and go from there." … "I think he got hit against Edmonton or he did get hit against Edmonton last week, hasn't felt well. He was trying to play through it…we want to make sure he's doing OK, so that's step one."
— Boston Bruins (@NHLBruins) October 20, 2018
The Bruins have sent defensemen Kevan Miller and Charlie McAvoy back home and called up Urho Vaakanainen. Yes, that guy – a first round draft pick for the Bruins who looks rather promising as a defenseman, but he did not make the squad straight out of camp. This will be his first game in the NHL. Of course, as with many Finns, it will take a while for us all to learn to pronounce and spell his name correctly. Here's a helpful guide:

Let's do some lines.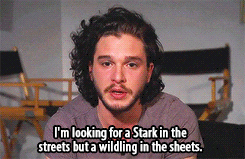 NOPE.
NO.
NO.
NO.
Just no.
And on a similar note, I must warn you, that I literally screamed in horror when I saw the Bruins defensive pairings. (H/T NESN).
Note that in pre-game rushes, David Backes was out, so Nordstrom slid over to center, and Donato skate4d on his left side.
UPDATE: David Backes (not feeling well) will not play in tonight's game.

— Boston Bruins (@NHLBruins) October 21, 2018
Oh.
Bruins Forward Lines

Bruins Defensive pairs

Bruins Goaltending
#41 Jaroslav Halak
(#40 Tuukka Rask)
The Canucks will ice former Bruins Tim Schaller and Loui Erikkson. Jacob Markstrom has had a poor start and was replaced by Anders Nilsson for several games, so by the law of perversity, we can expect Markstrom to be a wall tonight. (h/t Daily Faceoff):
Canucks Forwards
Nikolay Goldobin — Bo Horvat — Brock Boeser
Sven Baertschi — Adam Gaudette — Jake Virtanen
Antoine Roussel — Brandon Sutter — Loui Eriksson
Tim Schaller — Markus Granlund — Tyler Motte
Canucks Defense
Alexander Edler — Chris Tanev
Ben Hutton — Erik Gudbranson
Derrick Pouliot — Troy Stecher
Flames Goaltending
Jacob Markstrom
(Anders Nilsson)