Tonight, a STILL critically injured Bruins team will visit Arizona where they will face the Coyotes.

Last time we saw the Bruins, they were in Dallas, and as they had 5 defensemen out due to injury they iced a whole bunch of players who were not likely to get into a lot of games at the NHL level.
It actually worked surprisingly well against the somewhat defensively depleted Stars. It didn't hurt that Tuukka was really on his game, stopping everyshot for 62 minutes. Unfortunately, it turns out that you need to score at least one goal to win a hockey game, and they lost in OT, 0-1.
A interesting incidents happened in this game…
In the 2nd period, Stars forward Radek Faksa ran Patrice Bergeron into the boards while Bergeron was bent forward. It was unnecessary, cheap and dangerous, and Bergeron was hurt, missing the rest of the period.
Linemate Brad Marchand took exception to the hit and went after Faksa. Each went to the penalty box for roughing, with the Bruins ending up shorthanded as Marchy got a double-minor.
Marchand would later pick up a minor penalty when he tapped Goaltender Ben Bishop on the calf with his stick.
Say what you want about Marchand but a slashing call *and* a 10-minute misconduct for THIS is insane pic.twitter.com/CxC3sBZeQ8

— Pete Blackburn (@PeteBlackburn) November 17, 2018

To everyone's surprise, Bishop was able to continue in net. What a trooper. The NHL site lists Roman Polak as the victim of the slash, so clearly the NHL and or the refs were really paying close attention here.
Never one to let a bad call go, Marchand would apparently misbehave in the sin bin, and be awarded a 10 minute misconduct.
Well now I understand why Marchand got the misconduct LOL pic.twitter.com/yWRw1ww2wZ

— Pete Blackburn (@PeteBlackburn) November 17, 2018
Fortunately, he would return in time for the next kerfuffle.
Patrice Bergeron would return to take the first faceoff of the 3rd period.
Halfway through said period of hockey, Bergeron expressed some displeasure with one mister Faksa for his actions earlier in the game. This resulted in a sort of line brawl.
Not sure how it's matching minors when Polak swings at Krug before the gloves are off but 🤷🏻‍♂️ pic.twitter.com/A2Nd0k7TKI

— Pete Blackburn (@PeteBlackburn) November 17, 2018
On the random plus side, baby Bruin Connor Clifton took a bit of shade from Jason Spezza. Spezza pushed it a bit too far, and Clifton fought him, beating Spezza decisively. Congrats to the kid for his first game and his first fight.
Let's do some lines.


First – Patrice Bergeron will NOT be on the ice tonight – he has been sent back to Boston for medical evaluation
Patrice Bergeron (upper body) and John Moore (lower body) will travel back to Boston to be re-evaluated by team doctors. The team will issue further updates when available.

— Boston Bruins (@NHLBruins) November 17, 2018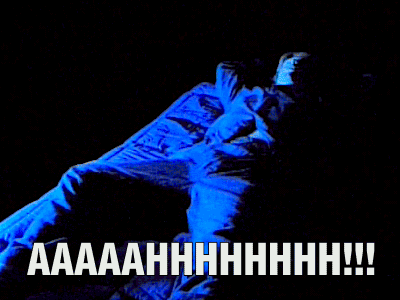 So I'm not getting a lot of info as to forward lines so I'm taking some guesses – they will be wrong. The Defensive pairings will likely be the same as last night. Chris Wagner was a healthy scratch last night and will surely return to the lineup tonight. Guys who could swing over from a wing into a center position include Backes, Nordstrom and Acciari, with Nordy being the most recent. You can expect Coach Cassidy to mix up the forward lines as the night progresses.
Bruins Forward Lines

Bruins Defensive pairs

Bruins Goaltending
#41 Jaroslav Halak
(#40 Tuukka Rask)
The Dallas Stars are just behind the Avalanche in the standings at 9-7, which actually puts them near the bottom of the Central Division standings. They are not immune to the injury bug, with 6 guys out due to injury including big defensive names Johnn Klingberg (hand surgery) and Mark Methot (LBI). While last time the boys faced the Stars they saw old friend Anton Khudobin in net, this time it will be marquee-goaltender Ben Bishop. This leaves the lines looking as follows: (h/t Daily Faceoff):
Yotes Forwards
Clayton Keller — Derek Stepan — Christian Fischer
Michael Grabner — Alex Galchenyuk — Brendan Perlini
Richard Panik — Brad Richardson — Vince Hinostroza
Lawson Crouse — Dylan Strome — Nick Cousins
Yotes Defense
Oliver Ekman-Larsson — Jordan Oesterle
Kevin Connauton — Niklas Hjalmarsson
Dakota Mermis — Ilya Lyubushkin
Yotes Goaltending
Darcy Kuemper
Hunter Miska