Things happened this weekend although I'm not sure the Bruins played a game. Did they? Because I swore they were supposed to play the Red wings, a team which is bad, but I didn't see the B's accrue any more points this weekend.
Oh, right, they did play them. The game was most notable for the melee that broke out and the potential, but subdued goalie fight.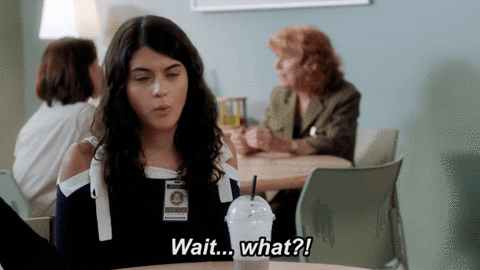 Yes! Tuukka wanted to take Jimmy Howard down but he was hampered by his blocker and the on ice officials.
Jimmy Howard and Tuukka Rask on the verge of a goalie fight after chaos erupts between Bruins and Red Wings pic.twitter.com/tuNwHjhpOG

— Brady Trettenero (@BradyTrett) December 2, 2018
They should have let it happen.
It took about 15 minutes to sort out all the infractions from all of that and ultimately, the Bruins did lose that game.
On Sunday, the Bruins announced that Jakub Forsbacka-Karlsson was sent down to Providence. Mark Divver of the Providence Journal suggests that it might have been a transaction to give JFK a game after being sat the last two games. Since the Bruins are heading down to Florida for the next two games, JFK will probably return as an extra forward.
Also on Sunday, the Bruins hosted the Winter Warmer, an event for season ticket holders. At that event, Cam Neely announced that the Bergeron's added another future hockey player to their brood.
#NHLBruins president Cam Neely with a special announcement here at the Winter Warmer.

Congratulations to Bergy and his wife, Stephanie, on the birth of their baby boy this morning! 👶 pic.twitter.com/MWNtIZrMnj

— Boston Bruins (@NHLBruins) December 2, 2018
Mazel Tov! For those keeping track, the Bergerons will have hockey players in the 2033, 2035, and 2036 draft classes. Oh yes, I'm keeping Victoria in there because the NHL will be different then and she has Patrice Bergeron's genes.
Brandon Carlo returned to the lineup on Saturday night. Another young defenseman, Charlie McAvoy who is working through his concussion symptoms took some time to speak with the press on Saturday.
"Still a day at a time…My spirits are high, and I'm optimistic. Things are going well, and I'm starting to skate more and integrate with the team."

🎥 @CMcAvoy44 spoke to the media tonight for the first time since his concussion to provide an update on his recovery: pic.twitter.com/N7hORetGap

— Boston Bruins (@NHLBruins) December 2, 2018
And finally, some good news from a fan favorite.
My 1st @NHLBruins Alumni game!! It felt sooooo good to be back in the black & gold. I felt right at home!!😅 pic.twitter.com/cmLY1M1Vql

— Marc Savard (@MSavvy91) December 2, 2018
Apparently he was playing a game up in Ontario with the other alumni. I bet it was a blast.