Today is the first Bruins game after the Christmas break, and they are hosting the New Jersey Devils.

The last game we saw was vs the Carolina Panthers Whalers Hurrycanes Hurricanes, and they played a lousy game, being outworked and losing. This ended a nice win streak.
During that 5-3 loss, Charlie McAvoy tallied a dismal -4 +/- and blocked a shot rather painfully. He was not at practice this morning and has been ruled out for tonight's tilt.
The other Bruins on the injury list for December have all been practicing, and are good to go. Urho Vaakanainen is currently taking part in IIHF Juniors, and while playing well, was on the ice for 7 penalty kills vs Sweden and was around for multiple goals against.
Zdeno Chara, Kevan Miller and Jake DeBrusk are all reappearing tonight.

Lines?
Last game, Bergeron & Marchand skated with Danton Heinen, pushing Pastrnak with Krejci and Nordstrom. Unfortunately, only the Donato – Cave – Backes line came away with points, so in usual Cassidy style, all of the other lines are being disbanded. 63-37-88 will be reborn.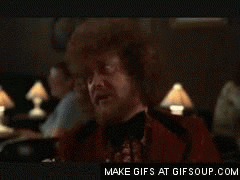 Bruins Forward Lines

Bruins Defensive pairs

Bruins Goaltending
#41 Jaroslav Halak
#40 Tuukka Rask
The Devils are having a rough time of things. Team savior Taylor Hall missed practice with a lower body injury and isn't playing tonight. Number one goaltender, #35 – Cory Schneider, is on IR due to abdominal strain. Winger Marcus Johansson is out with an "undisclosed upper body injury" (I'm going to go out on a limb and suggest that it's another concussion). They have a record of 12-16-7, putting them at the bottom of the conference.
Devils Forwards
#63 Jesper Bratt — #13 Nico Hischier — #21 Kyle Palmieri
#44 Miles Wood — #19 Travis Zajac — #20 Blake Coleman
#47 John Quenneville — #37 Pavel Zacha — #23 Stefan Noesen
#11 Brian Boyle — #43 Brett Seney — #18 Drew Stafford
Devils Defense
#6 (C) Andy Greene — #28 Damon Severson
#45 Sami Vatanen — #16 Steven Santini
#8 Will Butcher — #12 Ben Lovejoy
Devils Goaltending
#29 Mackenzie Blackwood
(#1 Keith Kinkaid)