Today is the 2nd Bruins game since the Winter Classic, and the 4th matchup of the season between the Bs and the Buffalo Sabres. The Bruins lead the series 2-1, but the away team has won all 3 games.

This game is also tied to a fundraiser for the Travis Roy Foundation. The winners of the raffle will enjoy VIP seating and a meet & greet at today's game.
The Bruins have started the year on a roll, with victories against the Chicago Blackhawks at an outdoor rink at Notre Dame University in the Winter Classic, and against the Calgary Flames in a fast-paced meet at the T.D. Garden.
News of note: Veteran forward David Krejci is now a father again, having missed some practices to be with his family. David & Naomi have not named the newborn boy, so i will refer to him in all future references as "Hockey Child #2". Teammate Jake DeBrusk was lobbying for the child to be named "Jake". Other viable options are "Jacob", "Jakub", "Joakim", "Jack" and of course, "Ukko-Pekka-Algernon".
The IIHF World Juniors championship tournament is wrapping up today in Vancouver. Bruin prospects Kyle Keyser (G-USA), Urho Vaakanainen (D-FIN), and Pavel Shen (F-RU) all played yesterday, with Vaakanainen being on the unpleasant end of a knee-to-knee hit on the rebroadcast as I am typing this. (I don't believe he was hurt).
So where are we with the lines?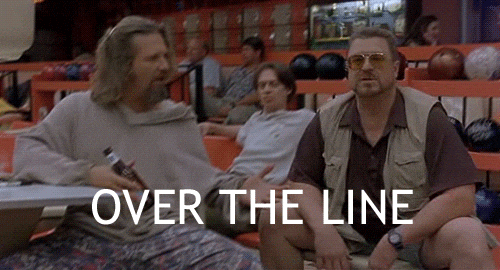 That goes without saying…
If you remember, forward David Backes was suspended for a hit to the head of the Devils' Blake Coleman…

Well, he's back.
Winger Joakim Nordstrom suffered a cracked leg bone (fibula) in the Winter Classic, and is out on injured reserve, his condition to be reevaluated in 3 weeks.
Charlie McAvoy is still out with his lower body injury, so the defensive pairings from the last few games are expected today.
In Friday's practice, Cave was playing in Krejci's spot with Backes on his right and DeBrusk on his left, but Krejci will return tonight. Coach Cassidy has announced Cave as a healthy scratch.
Bruins Forward Lines

Bruins Defensive pairs

Bruins Goaltending
#40 Tuukka Rask
(#41 Jaroslav Halak)
This evening's opponent are the Buffalo Sabres. Despite the evidence of each of the previous 7 seasons, the Sabres have actually been a rather good team this season. They jumped past the Bruins in the standings, until the most recent Bruin visit to the Key Bank arena in which the Bruins beat them and tied things up in the standings. Both teams won their two games in the meantime, leaving them at 50 points each at the halfway point of the season. (Bruins have the advantage in ROW) Jack Eichel aggravated an upper-body injury vs the Islanders and Zemgus Girgensons is on IR so neither will play. Call-up C.J. Smith has been fairly effective in the meantime and youngster Dahlin has been dangerous on the back end. The lower 3 forward lines have been juggled around quite a bit lately, as Buffalo struggles for scoring from their middle six guys.
(h/t Daily Faceoff and the Athletic's Joe Yerdon @JoeYerdon):
Sabres Forwards
#53 Jeff Skinner — #71 Evan Rodrigues — #23 Sam Reinhart
#43 Conor Sheary — #17 Vladimir Sobotka — #72 Tage Thompson
#81 Remi Elie — #37 Casey Mittelstadt — #29 Jason Pominville
#49 C.J. Smith — #22 Johan Larsson — #21 Kyle Okposo
Sabres Defense
#19 Jake McCabe — #55 Rasmus Ristolainen
#6 Marco Scandella — #26 Rasmus Dahlin
#24 Lawrence Pilut — #4 Zach Bogosian
Sabres Goaltending
#35 Linus Ullmark
(#40 Carter Hutton)