Today is the another home game for the Bruins, and the visiting team is ever so… uhhh… Wild.
This is the first of two games between these two teams this season, with the 2nd at the tail of the season in April.

The Bruins have started the year on a roll, with victories against the Chicago Blackhawks, the Calgary Flames and the Buffalo Sabres.
News of note: The IIHF World Juniors championship tournament has wrapped up in Vancouver. Bruin prospect Kyle Keyser (G-USA), Urho Vaakanainen (D-FIN), and Pavel Shen (F-RU) all are medalists, with Urho being part of the gold medal winning team. Jack Studnika is right out.
So where are we with the lines?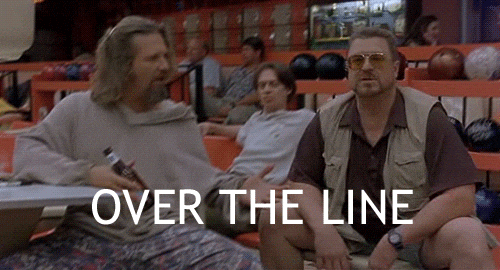 That goes without saying…
Winger Joakim Nordstrom suffered a cracked leg bone (fibula) in the Winter Classic, and is out on injured reserve, his condition to be reevaluated in 2 weeks.
Charlie McAvoy, while he is skating prior to practices, is still out with his lower body injury, so the defensive pairings from the last few games are expected today.
In fact, Coach Cassidy has indicated that the lines will be unchanged from the last game with Tuukka Rask in net.
Bruins Forward Lines

Bruins Defensive pairs

Bruins Goaltending
#40 Tuukka Rask
(#41 Jaroslav Halak)
So the Wild are the visiting team tonight. While they have a respectable record of 21-17-3 (45 points), they are only 5th in their division. They are also suffering from the injury of Matt Dumba, who has had surgery on a torn pectoral muscle.
Ouch.
4th-line center, Eric Fehr clocked his head on the dasher last night, so he may also bow out of tonight's game. (Curiously listed with Injury Type: "Face") However, that did not stop them from defeating the hated Habs in Montreal last night. So we can thank them for that. Hopefully they will be worn out from travel ant playing last night, because they are on a 3 game win streak, which has snuck them into the last wildcard slot in the West.
(h/t Daily Faceoff and the Athletic's Michael Russo @RussoHockey):
Wild Forwards
#18 Jordan Greenway — #12 Eric Staal — #64 Mikael Granlund
#11 Zach Parise — #3 Charlie Coyle — #19 Luke Kunin
#16 Jason Zucker — #9 Mikko Koivu — #22 Nino Niederreiter
#17 Marcus Foligno — #21 Eric Fehr (or #14 Joel Eriksson Ek) — #23 J.T. Brown
Wild Defense
#20 Ryan Suter — #46 Jared Spurgeon
#25 Jonas Brodin — #29 Greg Pateryn
#36 Nick Seeler — #39 Nate Prosser
Wild Goaltending
#32 Alex Stalock
(#40 Devan Dubnyk)