You know how the saying goes: all good things die in the shootout in New York.
The Bruins could have had a third straight win against the Metropolitan division, two more points, and the third spot in the Atlantic. Instead, they got the loser point and a nasty rash.
Okay, there really is no confirmation on the rash.
Animosity was the theme of the night, with several scrums developing between players, players taking on a dance partner just prior to the refs preventing a real fight breaking out. Oh, the penalties! There were ten penalties between the two teams with Patrice being put in the box twice for on-ice infractions.
Despite three goals from Danton Heinen, David Pastrnak, and Patrice Bergeron, the B's allowed the Rangers back in the game late in third when Charlie McAvoy boarded Mika Zibanejad and Filip Chytil scored on the resultant power play. Man, Chytil just keeps coming back to bite Charlie in the ass.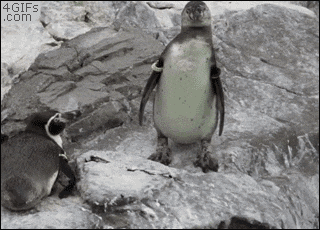 Ultimately, with the game tied, the winner would be determined by shootout. Marchy was able to save the Bruins from the embarrassment of not scoring in the extra extra period but it wasn't enough.
Bruins next take on the Los Angeles Kings on Saturday in a matinee games.