Today, the Bruins are in Boston for game three of NOT their "West Coast Tour" vs the Chicago Blackhawks on NESN, etc.
Game one, vs The LA Kings, was Saturday, and the Bruins came away with two points. Game two vs the Avalanche on Sunday also resulted in two points with a Marchand OT goal. It might be nice to win in regulation, but nevertheless, I'll take the two points.
This has the Bruins in 3rd place in the Atlantic Division ahead of the Habs by the slim margin of 1 point.
Also, it is O.R.G. sponsored Chinese Cultural Night.
Boston Bruins to host Chinese Cultural Night tonight at #NHLBruins vs. @NHLBlackhawks game at TD Garden: https://t.co/JSQ9IS66Bw

— Boston Bruins (@NHLBruins) February 12, 2019
So tell me about the lines…
In an apparent effort to spread scoring around, David Pastrnak started on the 2nd line yesterday, with Heinen taking the spot on the top line, albeit on his off side, with call-up Peter Cehlárik still playing on David Krejci's left side. However, during the last game, Cehlárik & DeBrusk swapped lines for much of the game, with Cehlárik skating with Trent Frederic and Joakim Nordstrom. David Backes was given the day off in the 2nd half of a back-to-back, and Matt Grzelcyk has been working through a lower body injury. One would expect them to play today, though Grizz wasn't practicing today so I'll assume he's not quite there yet.
There was one other minor development this week…
Pastrnak and several of his teammates attended a sponsorship dinner on Sunday night. At about 11:30, while walking to his transportation, Pastrnak fell and injured his left thumb.

Team will know better in two weeks, but Pastrnak is expected to return and play this season.

— Boston Bruins (@NHLBruins) February 12, 2019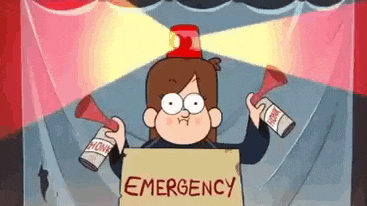 Naturally, all of us Bruins fans are taking this in stride
So we can expect DeBrusk to rotate back up to Krejci's line with Cehlárik on the right side, and both Trent Frederic and David Backes to play, with Nordstrom on their left
Bruins Forward Lines

Bruins Defensive pairs
Bruins Goaltending
#40 Tuukka Rask
(#41 Jaroslav Halak)
The last time we played the Blackhawks was in the Winter Classic game, which turned out well for the Bruins. The 'Hawks are still not having a championship-caliber season, playing at 23-24-9 for 55 points, putting them near the bottom of their conference. They have a really poor goal differential of -21, with nobody allowing more goals than Chicago. Goaltender Corey Crawford suffered a concussion in mid-December and has just begun practicing this week. Center David Kampf has also been out with a foot injury and will not appear today.
Meanwhile, backup goalie Chris Delia has just gotten a 3 year contract extension. Yet with all of this gloom & doom, they've woken up recently, winning a league-leading SEVEN games in a row (3 in OT or shootout). Patrick Kane is also on a point streak that has extended to 14 games. Forward Chris Kunitz is on the cusp of his 1000th NHL game, so naturally, he will not play in this game, apparently preferring to play his 1000th game in the United Center. Come on, guys, we've got the "1000th game" banners all hanging around – we could totally do this at the Garden. Its not as if Chicago actually gives a shit about Kunitz or vice versa.
(h/t Daily Faceoff and Blackhawks Web guy Chris Wescott):
Blackhawk Forwards
#91 Drake Caggiula — #19 Jonathan Toews — #88 Patrick Kane
#12 Alex DeBrincat — #17 Dylan Strome — #24 Dominik Kahun
#20 Brandon Saad – #16 Marcus Kruger — #11 Brendan Perlini
#40 John Hayden — #15 Artem Anisimov — #95 Dylan Sikura
Blackhawk Defense
#2 Duncan Keith — #7 Brent Seabrook
#63 Carl Dahlstrom — #5 Connor Murphy
#68 Slater Koekkoek — #56 Erik Gustafsson
Blackhawk Goaltending
#60 Collin Delia
(#30 Cam Ward)