Today, the Bruins are back in Boston to play their first game since the trade deadline. This will be against the visiting San Jose Sharks. This is also First Responders Night at the TD Garden
Bruins to host First Responders Night tonight in game vs. San Jose Sharks: https://t.co/HQVRcHn9Eh

— Boston Bruins (@NHLBruins) February 26, 2019
The west coast tour was a great success, with the Bruins bringing back 9 of a possible 10 points on the roadie. This has the Bruins in 2nd place in the Atlantic Division, ahead of the Toronto Maple Leafs by a 1 point margin, with an even number of games played and they trail first place Tampa Bay Lightning by a mere 19 points!
The last time the Bruins played the Sharks, it was at the Shark tank, and they managed to get out of that game with an overtime win. However, that game featured a Bruins goal that was erroneously waved off, and a goal in the last few minutes which should not have been allowed since it immediately followed a case of the puck being played with a high stick that should have stopped play.
Also in current events… the Bruins made a couple of trades in the time leading up to Monday's trade deadline. This included a trade of Ryan Donato to the Minnesota Wild for Charlie Coyle, who would be targeted as the Bruins newest 3rd line center, even though he would most often play right wing when he was on the Wild. And on Monday, the Bruins traded some draft picks to the New Jersey Devils for forward Marcus Johansson. It is likely that Johansson was not "Plan A" to beef up the Bruins top-6, or even "Plan B". So "Plan C" it is. Johansson is a left-handed Wing/Center and has numbers on the season comparable to those of Jake DeBrusk, though Johansson can play all three forward positions. Johansson as you will recall got a Brad Marchand elbow to the head just thirteen months ago as he was coming back from a concussion, and immediately went out with… another concussion and oh boy were the Devils angry about it. Marchand got a suspension from the league for the incident.
Boston's Brad Marchand suspended five games for elbowing New Jersey's Marcus Johansson. https://t.co/yGnRiVHgNn

— NHL Player Safety (@NHLPlayerSafety) January 24, 2018
We will see if the two left wings can get past their history and play on the same squad. Johansson seems to be taking this with a good attitude.
During a phone conversation, Johansson joked with Sweeney that he would rather play with Marchand than against him. The GM doesn't see an issue.

— Joe McDonald (@JoeyMacHockey) February 25, 2019
I'm sure they will kiss and make up.
DoPS: well, what do you have to say for yourself, Brad?
MARCHAND: *Britney Spears voice* pic.twitter.com/h1GaR2HFx2

— Andy Cole (@AndyCole84) May 5, 2018
This will be the home-ice debut for both Coyle and Johannson.
What do the lines look like now?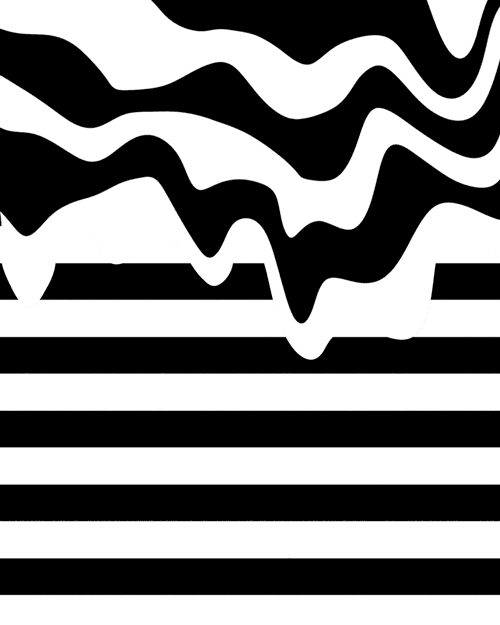 Rather groovy, actually.
Coyle was picked as the 3rd line center which pushed out Trent Frederic, who was sent down to Providence just before the St. Louis game. Two other AHL call-ups, Peter Cehlárik and Karson Kulman, have been playing on the middle six forward lines during David Pastrnak's injury but now that acquisitions were made, they were sent back down to clear up roster spots. While Pastrnak started skating at practice yesterday, he is going to be wearing a cast for another two weeks, and then will be wearing a splint. So logic dictates that we can expect him to be out for another two to four weeks. Coach Cassidy has talked about Johansson's versatility as a "top 9" forward, so we can expect him to appear in various spots in the middle two forward lines, but he will start tonight on the right side as Krejci's wing. Jaroslav Halak is slated to be in net.
Bruins Forward Lines

Bruins Defensive pairs

Bruins Goaltending
#41 Jaroslav Halak
(#40 Tuukka Rask)
This evening's opponent are the San Jose Sharks. This is the second of two meetings between the two teams, with the last one being in about one week ago, in San Jose. The Sharks are in second place in the Western Conference with 82 points, and a record of 37-18-8. The Sharks recent record is 3-2-1 in their last six, including the OT loss to the Bruins. They made two trades at the deadline, getting forward Jonathan Dahlen from the Canucks in exchange for Linus Karlsson, and getting Gustav Nyquist from the Red Wings in exchange for a pair of draft picks. While forward Dylan Gambrell is already in posession of Nyquist's sweater number (#14), Nyquist is reportedly keeping 14, and Gambrell will take #7. On the injury front, forward Marcus Sorenson took a puck to the mouth and is expected to miss the game. Lukas Radil will take his place. Erik Karlsson missed the last game with a groin injury and might be pulled tonight as well. Tim Heed slotted into the defensive lineup in the previous game, and would presumably get pulled back into the lineup if Karlsson is unavailable.
The last time these two teams played, the Bruins came out flying, got to a lead of 3-0 (not including a disallowed goal) and then gave up 5 goals in 2 periods including a Joe Thornton hat trick, answering with only one goal of their own before tying it up in the final 90 seconds with a puck that was tapped in after being batted down with a high stick (which should have been illegal, but — since the fault was missed in real time — could not be used to disqualify the goal upon review)
Horrendous missed call allowed Chris Wagner to knock the puck down from the heavens & put in the game-tying goal pic.twitter.com/5fd9gbudaD

— Pete Blackburn (@PeteBlackburn) February 19, 2019

Charlie McAvoy would win the game for the Bruins in OT.
Here is a nice matchup graphic the Sharks tweet out before games:
For those that like 🔢, we got you.

🗒: https://t.co/Wp8YSo0kfs pic.twitter.com/KYQlTVURVG

— San Jose Sharks (@SanJoseSharks) February 26, 2019

It is also depth forward Barclay Goodrow's birthday. Happy birthday, I still don't want your team to win tonight.
Sharks Forwards
#28 Timo Meier — #39 Logan Couture — #8 Joe Pavelski
#9 Evander Kane — #48 Tomas Hertl — #27 Joonas Donskoi
#14 Gustav Nyquist — #19 Joe Thornton — #62 Kevin Labanc
#52 Lukas Radil — #23 Barclay Goodrow — #68 Melker Karlsson
Sharks Defensemen
#51 Radim Simek — #88 Brent Burns
#44 Marc-Edouard Vlasic — #65 Erik Karlsson (#61 Justin Braun)
#4 Brenden Dillon — #61 Justin Braun (#72 Tim Heed)
Sharks Goalies
#31 Martin Jones (#30 Aaron Dell)