Today, the Bruins are in Boston to play their 3rd game since the trade deadline, this time against the New Jersey Devils in the TD Garden, and televised on NESN
The Bruins looked pretty good in their post-deadline home debut, beating down the San Jose Sharks by a score of four to one. This was followed by a second four to one victory, this time over the league-leading Tampa Bay Lightning. Newest acquisition, Marcus Johannson, seemed to fit in quite well with the Krejci-DeBrusk line. And Charlie Coyle played well with linemates Joakim Nordstrom and David Backes.
Noel Acciari was here, playing while wearing Sean Kuraly's fishbowl due to this injury during the Sharks game
Noel Acciari not practicing after taking a puck to the face last night. He exited with a little over 16 minutes left in the third and did not return. pic.twitter.com/2qkDdQ7nKj

— Conor Ryan (@ConorRyan_93) February 27, 2019
Acciari would have an excellent game, with the highlight being this goal sequence where he tag-teams with Wagner for the zone entry and a rebound goal.
1. Noel Acciari
2. Patrice Bergeron
3. @Bmarch63

Three goals in 1:28 put things away for the #NHLBruins. pic.twitter.com/vvSRPY8KkI

— Boston Bruins (@NHLBruins) March 1, 2019
In the 3rd period on Thursday, Sean Kuraly took a nasty hit in a Coburn – Cernak sandwich. He would leave the game early.
Double whammy on Sean Kuraly – Gets hit by Coburn and then goes into Cernak pic.twitter.com/dU3vH6aLk7

— Marina Molnar (@mkmolnar) March 1, 2019

This has been a pretty special run, with the Bruins looking to extend a 15 game point streak, and with a record of 17-3-5 since new year's day. (The Lightning are at 18-5-2 and the Blues are at 19-5-2)
Tonight will be the first time new guy Marcus Johansson will face his old team as a Boston Bruin. It is also the other new guy's birthday
Happy Birthday, @CharlieCoyle_3! 🎉 pic.twitter.com/IgFMON4yXd

— Boston Bruins (@NHLBruins) March 2, 2019
Happy birthday, Charlie Coyle!
What do the lines look like now?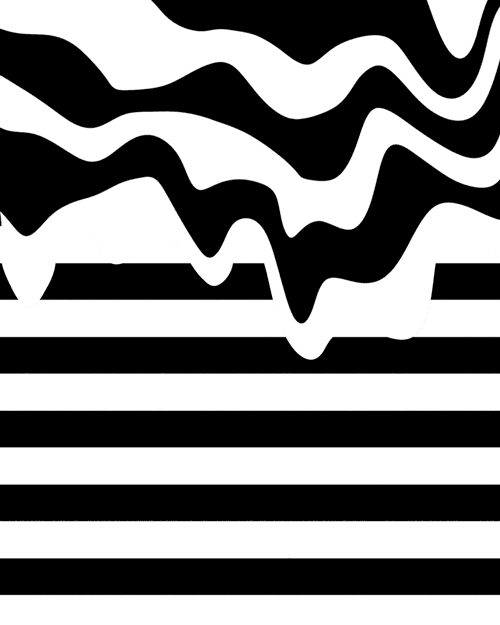 Rather groovy, actually.
Sean Kuraly is in concussion protocol and will not play tonight, so Peter Cehlárik has been called up on an emergency basis. Coyle has been the 3rd line center since his acquisition, and will continue in that role tonight. Noel Acciari had been injured by a puck to the teeth, and was expected to miss the game vs the Lightning, but Acciari asked to play anyway, wearing a full face shield. Naturally, he will play yet again tonight. David Pastrnak has been skating at practices this week, he is wearing a cast for another week or so, and even then will be wearing a splint. So logic dictates that we can expect him to be out for another two to four weeks. Kevan Miller has been working through an upper body injury, and his status is described as 'day to day', so John Moore has been playing in his stead and will do so tonight. Tuukka Rask will be in net.
Bruins Forward Lines

Bruins Defensive pairs

Bruins Goaltending
#40 Tuukka Rask
#41 Jaroslav Halak
The Devils are having a REALLY rough time of things this season. Team savior Taylor Hall has been out of play since undergoing knee surgery in December. Kyle Palmieri is week to week with a lower body injury. Miles Wood has a broken ankle. Other injuries include Mirco Mueller (Shoulder), Stefan Noesen (LBI), John Quenneville (Hand), Pavel Zacha (UBI) and Jesper Bratt (LBI). Only Bratt is likely to play tonight. They have a record on the season of a dismal 25-32-8 for 58 points in 65 games played which is good for last place in the Metropolitan division. They were sellers at the trade deadline, and have moved Brian Boyle to the Predators, Ben Lovejoy to the Stars, Jean-Sebastien Dea to the Penguins, Keith Kinkaid to the Blue Jackets and Marcus Johansson to the Bruins. Their projected 3rd forward line has a combined 13 games this season. Cory Schneider played last night so Mackenzie Blackwood is expected in net tonight – he stopped 40 of 42 shots the last time the Bruins played the Devils, so he is not a pushover.
Devils Forwards
#63 Jesper Bratt — #13 Nico Hischier — #18 Drew Stafford
#17 Kenny Agostino — #19 Travis Zajac — #20 Blake Coleman
#15 Nick Lappin — #41 Michael McLeod — #42 Nathan Bastian
#56 Blake Pietila — #58 Kevin Rooney — #39 Kurtis Gabriel
Devils Defense
#6 (C) Andy Greene — #28 Damon Severson
#8 Will Butcher — #45 Sami Vatanen
#74 Egor Yakovlev — #5 Connor Carrick
Devils Goaltending
(#35 Cory Schneider)
#29 Mackenzie Blackwood