The Bruins are hosting game 5 of their latest home stand, hosting the Florida Fancy Cats (Panthers).
The Bruins have looked pretty good so far in their post-deadline home series, beating down the San Jose Sharks by a score of four to one, followed by a second four to one victory, this time over the league-leading Tampa Bay Lightning, and a somewhat difficult 1-0 win vs the N.J. Devils. The recent acquisitions, Marcus Johannson and Charlie Coyle, have fit in reasonably well with their linemates, Krejci-DeBrusk and Nordstrom-Backes respectively.
The game vs the Canes was a bit more eventful than most. The most impactful event was this hit on new arrival Marcus Johansson by Micheal Ferland:
Marcus Johansson gets lit up by Micheal Ferland & is injured pic.twitter.com/FhmVh6sgXK

— Pete Blackburn (@PeteBlackburn) March 6, 2019

This was actually a clean shoulder-to-shoulder hit that knocked both players to the ice but it would still knock Johansson out of the game. This had the Bruins players buzzing, getting very chippy, probably unjustifiably so, until power-forward-cum-wanna-be-enforcer David Backes make Ferland drop the gloves.

Ferland went right down the tunnel after this bout – he would not return to the game, having aggravated an "upper body injury".
The Bruins would recover from a 0-2 deficit to win this game in overtime on the strength of turnovers.
Aside from some disturbing injuries, this has actually been a terrific run for the Bruins, who have points in 17 games straight, and are looking for more. This gives them a record of 18-3-6 since new year's day. A few other teams such as the Lightning & Blues have matched that pace.
What do the lines look like now?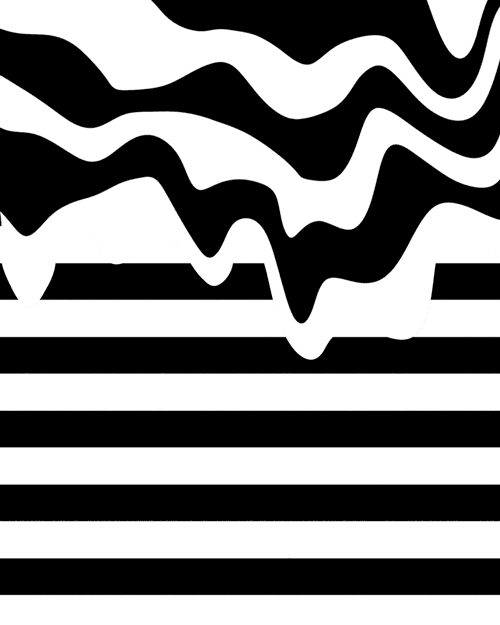 Well, they are a little bit mixed up right now.
The Bruins issued the following statement on Wednesday on Marcus Johansson's condition:
Marcus Johansson was brought to MGH during the game against Carolina on March 5 for evaluation. Testing revealed a lung contusion. He was monitored overnight and was discharged today after further evaluation by specialists.
He will be re-evaluated in approximately one week.
So clearly he will be unavailable tonight.
Noel Acciari has been playing well while wearing Sean Kuraly's fishbowl (due to a puck he tried to eat during the Sharks game). Kuraly has been in concussion protocol since a tough hit in the Lightning game so Joakim Nordstrom played in his stead. Kuraly is coming back tonight, so expect Nordstrom to resume playing next to Coyle on the 3rd line, which would normally send Peter Cehlárik to the cornfield, but MoJo's injury will probably bump Cehlárik up to Krejci's right wing. Forward Karson Kuhlman was recalled from the P-Bruins today on an emergency basis – it sounds like Jake DeBrusk is a late scratch. David Pastrnak has been skating at practices this week, but is described as 'week-to-week' and will not be available to play. Kevan Miller has been working through an upper body injury, and after an MRI earlier in the week, his status was downgraded to 'week-to-week', so we shall see more of John Moore. Tuukka Rask will be in net.
Bruins Forward Lines

Bruins Defensive pairs

Bruins Goaltending
#40 Tuukka Rask
(#41 Jaroslav Halak)
Tonight's opponent are the Florida Panthers. They have been a relative non-factor in the standings all year – neither at the bottom of the barrel nor a credible playoff contender. They have a record of 28-26-12 which is good for 68 points, and 5th place in the Atlantic Division. They've gone 1-1-4 in their last six games, including 2 shootout losses, allowing 3.83 GA per game while scoring 3.16 per game themselves. They were sellers at the deadline, sending Mike Haley to the Sharks and Derek Brassard to the Avs. They've got 4 guys out with injury – Derek MacKenzie (shoulder), Denis Malgin (lower body), James Reimer (lower body), and Colton Sceviour (wrist). Their best scoring forward is young Aleksander Barkov who has 28g/40a (68pts) and an impressive faceoff win percentage of 54.1 but a depressing +/- of -17. They are slightly below par at puck possession with Corsi-For of 49.7%. Goaltending has not been their strong point, with an average save % of .898 across all goaltenders. (h/t Daily Faceoff):
Panthers Forwards
#11 Jonathan Huberdeau — #16 Aleksander Barkov — #63 Evgenii Dadonov
#72 Frank Vatrano — #21 Vincent Trocheck — #68 Mike Hoffman
#88 Jamie McGinn — #15 Riley Sheahan — #22 Troy Brouwer
#8 Jayce Hawryluk — #95 Henrik Borgstrom — #73 Dryden Hunt
Panthers Defense
#19 Michael Matheson — #5 Aaron Ekblad
#3 Keith Yandle — #52 MacKenzie Weegar
#13 Mark Pysyk — #2 Josh Brown
Panthers Goaltending
#1 Roberto Luongo
#33 Samuel Montembeault