Poor Marcus Johansson. He joined the Bruins just a week ago and he's already injured. As it turns out, it was a fairly serious injury.
Johansson spent the night at MGH after being knocked out of Tuesdays game with a forceful shoulder-to-shoulder hit by Micheal Ferland. As it turns out, Johansson has a lung contusion, which is basically a bruised lung that complicates breathing and oxygen transmission. He'll be re-evaluated in a week.
In the meantime, the Bruins took their group photo today on the Garden ice. Since Johansson was still in the hospital, a sweater filler was needed to take his place, presumably to photoshop his head on the body later.
Marcus Johansson's jersey is being filled by a sweater-filler. (Second row of players, all the way on the end.) pic.twitter.com/xEqlLgqn8h

— Amalie Benjamin (@AmalieBenjamin) March 6, 2019
---
If you haven't been following the master troll job that Brad Marchand committed on Twitter, you've missed out on a lot of drama from Toronto.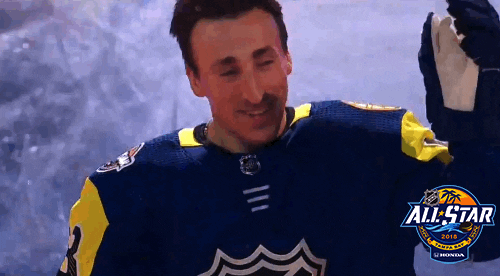 This is what Marchy tweeted:
I cant wait to see this kids new deal… 12m AAV?? It better be#Marnerwatch

— Brad Marchand (@Bmarch63) March 5, 2019
And he was accused of everything from tampering to driving up the price on the Leafs. Toronto Maple Leafs GM Kyle Dubas had something to say about it.
#Leafs GM Kyle Dubas on Marchand: "That was a master troll job, you have to respect that. With over 90 per cent probability to play Boston in the first round, that he was waking up in the morning thinking about the Toronto Maple Leafs, we'll take that."

— Frank Seravalli (@frank_seravalli) March 6, 2019
As if the Leafs own real estate in Marchy's head. As if!
Thankfully, this is being noticed by national media who can understand what this is: trolling as branding.
Marchand trolling the Leafs and Dubas responding with a statistical probability could be the most on-brand back-and-forth in hockey history. https://t.co/M0yckHgkcL

— Greg Wyshynski (@wyshynski) March 6, 2019
I'm so glad Brad's on our team!