The Bruins are hosting game 6 of their latest home stand, hosting the Ottawa Senators.
The Bruins have looked pretty good so far in their post-deadline home series, winning all 5 games in a row, with only one of the 5 (vs the Hurricanes) going to overtime. This extends their point streak to 18 games, with a record of 20-3-5 since new year's day.


They now have 91 points, putting them in 2nd place in the league behind division-leading Tampa Bay who are now only 15 points ahead of them at 106 with 15 games remaining.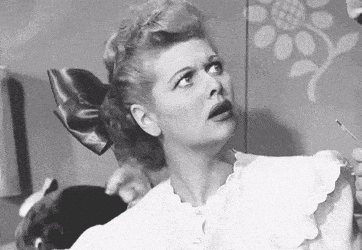 It seems that the Atlantic division teams are fairly well locked into their playoff positions, with #4 Montreal being 8 points behind #3 Toronto. Only home-ice advantage between Boston and Toronto is really still in play with a 4 point gap.
It hasn't all been wine and roses, as we've had injuries to new-guy Marcus Johansson (lung contusion), Jake Debrusk (foot in walking boot), Noel Acciari (eating a biscuit), Sean Kuraly (defenseman sandwich) along with existing injuries to Kevan Miller (upper body) and David Pastrnak (thumb surgery)

On the plus side, Tuukka Rask is also on an 18 game points streak, having a record of 15-0-3 in his last 18 starts. Also, defenseman John Moore is about to play his 500th game
What do the lines look like now?
Well, they are a little bit mixed up right now.
Noel Acciari has been playing well while wearing Sean Kuraly's fishbowl (due to a puck he tried to eat during the Sharks game). Kuraly has been in concussion protocol since a tough hit in the Lightning game so Joakim Nordstrom played in his stead. Kuraly has since returned to the lineup. Nordstrom had been playing next to Coyle on the 3rd line, and Peter Cehlárik came in to play Krejci's right wing once Marcus Johansson went down with a lung contusion. Forward Karson Kuhlman was recalled from the P-Bruins to backfill for Jake DeBrusk, who suffered a lower body injury vs the Hurricanes (even though he continues to play and score the game winner in OT). Kuhlman has been sent back down to the AHL Bruins and the all-but-forgotten quietly-signed-to-the-team Lee Stempniak has been recalled, and is expected to play today on a line with Krejci & Nordstrom.


David Pastrnak and his broken thumb have been skating at practices this week, but is described as 'week-to-week' and will not be available to play. The same can be said of Kevan Miller and his upper body injury. Tuukka Rask will be in net.
Bruins Forward Lines

Bruins Defensive pairs

Bruins Goaltending
#40 Tuukka Rask
(#41 Jaroslav Halak)
Tonight's opponent are the Ottawa Senators. They are running at a record of 23-39-6 (52 points), placing them at yuck in the standings.

They have less than half of the points as the Lightning, and are 1-4-1 in their last 6 games. They are literally the worst team in the league.
So the Bruins are bound to play poorly today and allow them to hang around.
They moved on from Eric Karlsson going into the season, and went into full fire-sale mode going into the trade deadline. They have traded away Mark Stone, Matt Duchene, Ryan Dzingel, Chris Wideman, and Mike McKenna.
I dare you to try and name the members of a forward line on this team right now.
Mark Borowiecki is still a jerk, leading the team in penalty minutes as well as games missed due to suspension. Marian Gaborik is out with injury and Bobby Ryan & Christian Jaros are dealing with a injuries (hand, hamstring) and are doubtful for today. Brady Tkachuk also got the last game off due to a collision with Robin Lehner and is questionable.
D-man Thomas Chabot is a defensive playmaker, and winger Brady Tkachuk is their biggest scoring threat, but if he isn't on the roster, new acquisition Anthony DuClair is probably their most dangerous forward. Tkachuk was subbed out by #23 Jyrki Jokipakka in their last game. (h/t Daily Faceoff):
Senators Forwards
#7 Brady Tkachuk — #44 Jean-Gabriel Pageau — #10 Anthony Duclair
#15 Zack Smith — #36 Colin White — #9 Bobby Ryan
#17 Brian Gibbons — #24 Oscar Lindberg — #89 Mikkel Boedker
#38 Rudolfs Balcers — #71 Chris Tierney — #56 Magnus Paajarvi
Senators Defense
#72 Thomas Chabot — #2 Dylan DeMelo
#86 Christian Wolanin — #5 Cody Ceci
#74 Mark Borowiecki — #67 Ben Harpur
Senators Goaltending
#41 Craig Anderson
(#31 Anders Nilsson)