The Bruins are starting a new road trip! This time against the New York Islanders.
So last week, the Bruins went on a 3 game road trip that resulted on a depressing 0-3 record. Last Sunday, they lost to the the Pittsburgh Penguins, then on Tuesday they lost to the Columbus Blue Jackets and on Thursday they lost to the Winnipeg Jets. However on Saturday, they hosted the Blue Jackets at the TD Garden, and stemmed the bleeding, digging out an overtime win.
The Bruins are now at 95 points, putting them in 3rd place league-wide, and are in 2nd place in the Atlantic division, behind Tampa Bay who are a whopping 21 points ahead of them at 116 with 9 games remaining, having just clinched the President's Trophy. 3rd-place Toronto is only 4 points behind.
Part of the Bruins' recent woes have been due to some late season injuries, with David Pastrnak, Kevan Miller, Torey Krug, Matt Grzelcyk and Marcus Johansson all missing at least the last two games and, Kuraly, Acciari, and Jake DeBrusk having each just returned from injuries. The long-injured David Pastrnak finally joined actual practices on Monday, will travel with the team, and may even start in today's game. He reportedly had to get a new left glove to accommodate a splint on his thumb. Torey Krug is also showing improvement and will also travel.
What do the lines look like now? Well, they're getting better.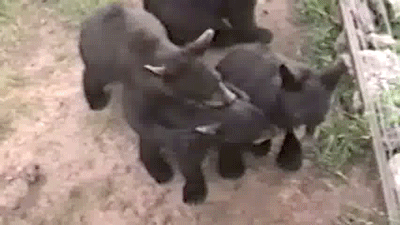 Last game, Danton Heinen played shifts alongside Bergeron & Marchand. David Pastrnak is a game-time decision. If he's ready, he will play next to Bergy & Marchy for a few games, if not, Heinen will probably be back there and the 3rd & 4th forward lines will probably return to where they were vs the Blue Jackets. Charlie Coyle has been playing on David Krejci's right wing, and Jake DeBrusk returned to his left, and it appears that will be the case tonight. Torey Krug has been in the concussion protocol but reportedly is "feeling much better" and while unlikely to play tonight, may return in one of the ensuing 3 games of the road trip. Coach Bruce Cassidy is hopeful that Marcus Johansson & Matt Grzelcyk might join the road trip. Steven Kampfer and Clifton are in for Grizz & Krug. Grzelcyk & Johansson are not skating yet, but are expected to start skating this coming week. Trent Frederic, Paul Carey and Connor Clifton were called up to back-fill for DeBrusk (foot), Johansson (lung) & Krug (concussion). Kevan Miller (upper body injury) is not likely to return during the road trip. Tuukka Rask has been announced as today's goaltender.
Bruins Forward Lines

Bruins Defensive pairs

Bruins Goaltending
#40 Tuukka Rask
(#41 Jaroslav Halak)
Tonight's opponent are the New York Islanders. This is the third of three meetings between the two teams – the Bruins won the first match in overtime and the second in regulation. The Isles have managed to maintain their position, being tied with the Caps for first place in the Metropolitan division with a cumulative record of 42-23-7 (91 points). They are 4-2-0 in their last six games with one of their wins coming in OT. Most of these games have been low-scoring affairs, consistent with their goaltenders success. Robin Lehner and Thomas Greiss are currently 3rd & 4th in the league in save percentage with .927 & .928 and 2nd & 3rd in GAA with 2.19 & 2.21 respectively.
They have a few injuries of note — Linus Soderstrom, is on injured reserve with a shoulder injury, and old favorite Johnny Boychuk is out with a concussion delivered via a sneaky reverse check from Philadelphia Flyer Jakub Voracek. A check which resulted in Boychuk making angry threats vs Voracek and resulting in a suspension for Voracek. Veteran forward Andrew Ladd has returned from an extended unavailability due to an injured leg. Casey Cizikas is coming back from a lower body injury and is a game-time decision. If Cizikas is ineligible to play, Leo Komorov will probably take his place.
(h/t Daily Faceoff):
Late update:
#Isles in warmups
Lee-Barzal-Eberle
Beauvillier-Nelson-Ladd
Bailey-Filppula-Komarov
Martin-Cizikas-Clutterbuck
Leddy-Mayfield
Pelech-Pulock
Hickey-Toews
Lehner

— Andrew Gross (@AGrossNewsday) March 19, 2019
Islanders Forwards
#27 Anders Lee — #13 Mathew Barzal — #7 Jordan Eberle
#18 Anthony Beauvillier — #29 Brock Nelson — #16 Andrew Ladd
#12 Josh Bailey — #51 Valtteri Filppula — #14 Tom Kuhnhackl #47 Leo Komarov
#17 Matt Martin — #53 Casey Cizikas — #15 Cal Clutterbuck
Islanders Defense
#3 Adam Pelech — #6 Ryan Pulock
#2 Nick Leddy — #24 Scott Mayfield
#4 Thomas Hickey — #25 Devon Toews
Islanders Goaltending
#40 Robin Lehner
(#1 Thomas Greiss)