The Bruins continue on their latest road trip tonight, playing in Newark against the New Jersey Devils.
So last week, the Bruins went on a 3 game road trip that resulted on a depressing 0-3 record. Last Sunday, they lost to the the Pittsburgh Penguins, then on Tuesday they lost to the Columbus Blue Jackets and on Thursday they lost to the Winnipeg Jets. However on Saturday, they hosted the Blue Jackets at the TD Garden, and stemmed the bleeding, digging out an overtime win.
Then the B's embarked on the current road trip with a day at Nassau Coliseum vs the Islanders, beating them soundly in a shutout win, and completing a season sweep of this team that has not been their rival.
The Bruins are now at 97 points, putting them in 3rd place league-wide, and are in 2nd place in the Atlantic division, behind Tampa Bay who are a whopping 21 points ahead of them at 118 with 8 & 9 games remaining. 3rd-place Toronto is only 4 points behind.
Part of the Bruins' recent woes have been due to some late season injuries, with David Pastrnak, Kevan Miller, Torey Krug, Matt Grzelcyk and Marcus Johansson all missing multiple games and, Kuraly, Acciari, and Jake DeBrusk having each just returned from injuries. The long-injured David Pastrnak finally joined actual practices on Monday, and started in Tuesday's game. He reportedly had to get a new left glove to accommodate a splint on his thumb. Torey Krug is also showing improvement and will also travel.
What do the lines look like now? Well, they're getting better.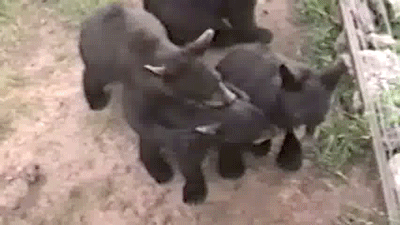 Last game, David Pastrnak and his splinted thumb returned to play on the Bergeron & Marchand line – he will probably continue to do so until he fully reacclimates. Charlie Coyle has been playing on David Krejci's right wing, and Jake DeBrusk on the left. Torey Krug has been in the concussion protocol but reportedly is "feeling much better" and will skate at practice today, and even if he doesn't play tonight, may return in one of the ensuing 2 games of the road trip. Steven Kampfer and Clifton are in for Grizz & Krug. Trent Frederic, Paul Carey and Connor Clifton were called up to back-fill for DeBrusk (foot), Johansson (lung) & Krug (concussion). Matt Grzelcyk (forearm), Marcus Johansson (lung), and Kevan Miller (upper body injury) will not play and are not skating yet, but are planning to join the team in Florida for practice. Tuukka Rask has been announced as today's goaltender.
Bruins Forward Lines

Bruins Defensive pairs

Bruins Goaltending
#40 Tuukka Rask
(#41 Jaroslav Halak)
The Devils are STILL having a REALLY rough time of things this season. Taylor Hall has been out of play since undergoing knee surgery in December. Kyle Palmieri is week to week with a lower body injury. Miles Wood has a broken ankle. Other injuries include Mirco Mueller (Shoulder), Pavel Zacha (UBI), Nathan Bastian (UBI), Nico Hischier (UBI), Sami Vatanen (Illness), and Jesper Bratt (LBI). They have a record on the season of a dismal 27-38-9 (63 points) in 74 games played which is good for last place in the Metropolitan division. They were sellers at the trade deadline, and have moved Brian Boyle to the Predators, Ben Lovejoy to the Stars, Jean-Sebastien Dea to the Penguins, Keith Kinkaid to the Blue Jackets and Marcus Johansson to the Bruins. Goaltender Mackenzie Blackwood played in a loss to the Caps on Tuesday so Cory Schneider is expected in net tonight.
*UPDATE*: Zacha in, Palmeri out, Josh Jacobs called up
Devils Forwards
#20 Blake Coleman — #19 Travis Zajac — #23 Stefan Noesen
#17 Kenny Agostino — #58 Kevin Rooney — #49 Joey Anderson
#56 Blake Pietila — #37 Pavel Zacha — #18 Drew Stafford
#34 Eric Tangradi — #41 Michael McLeod — #39 Kurtis Gabriel

Devils Defense
#6 (C) Andy Greene — #28 Damon Severson
#5 Connor Carrick — #16 Steven Santini
#74 Egor Yakovlev — #40 Josh Jacobs
Devils Goaltending
#35 Cory Schneider
(#29 Mackenzie Blackwood)