The Bruins play the 4th game of their road trip tonight, playing against the Tampa Bay Lightning in Amelie Arena.
Two weeks ago, after their impressive win streak, the Bruins went on an ill-fated three game road trip that resulted in three consecutive losses. But last Saturday, they hosted the Blue Jackets at the TD Garden, and came out with an overtime win that was perhaps not as close as the score would indicate. Then the B's embarked on the current road trip, beating a lackluster Islanders team soundly in a shutout, following up with a decisive 5-1 win vs the New Jersey Devils, and then a "score all the goals" 7-3 win vs the Florida Panthers, which garnered points for most of the roster including Zdeno Chara's 200th career goal, an assist by goaltender Jaro Halak and a goal by Noel Acciari.

The Halak assist came on a Pastrnak goal with Chara assisting. Couldn't David Krejci have gotten in on this, since it seems every other Czech/Slovak guy on the roster touched that puck? So those 3 losses have (so far) been followed with 4 wins in a row. The only down side was the part of the Devils game when Sean Kuraly broke his hand.
Anyway, this puts the Bruins at 101 points, clinching a playoff berth, putting them in 3rd place league-wide, and in 2nd place in the Atlantic division, behind Tampa Bay who are still 19 points ahead of them at 120 with 6 & 7 games remaining respectively. 3rd-place Toronto is now 7 points behind Boston.
The Bruins also now have three 30+ goal scorers in Brad Marchand, Patrice Bergeron and David Pastrnak. Marchand is currently the Bruins leading scorer by points, with 92, making him the first Bruin to reach 90 points since Marc Savard did so in 2006-7. Marchand is currently tied for 6th in the league in total points.
What do the lines look like now? Well, they're getting better.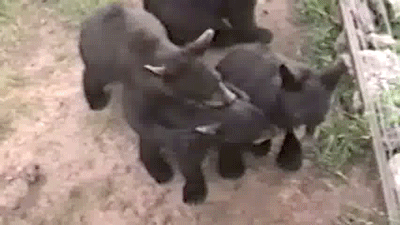 The Bruins have recently been working through some late season injuries, with David Pastrnak, Kevan Miller, Torey Krug, Matt Grzelcyk, Marcus Johansson and Jake DeBrusk all missing multiple games and Sean Kuraly, & Noel Acciari having each returned from injuries requiring the use of a full face shield, and of course, Kuraly is injured again.
David Pastrnak has returned to play on the Bergeron & Marchand line and will likely do so tonight – there is speculation that he will move to the Krejci line soon, but it isn't clear that is still necessary if Marcus Johansson returns. Charlie Coyle has been playing on David Krejci's right wing, and Jake DeBrusk on the left. Steven Kampfer and Clifton are in for Grizz & Krug. Karson Kuhlman, and Connor Clifton were called up to back-fill for Kuraly (hand) & Krug (concussion). Marcus Johansson is a possibility to return tonight.
Matt Grzelcyk (forearm), Torey Krug (concussion), and Kevan Miller (upper body injury) are not ready to play. Jaroslav Halak is Saturday's starting goaltender, so Tuukka probably get's the start tonight.
Bruins Forward Lines

Bruins Defensive pairs

Bruins Goaltending
#40 Tuukka Rask
(#41 Jaroslav Halak)
Tonight's opponent are the Tampa Bay Lightning. The Bruins last faced the Lightning at the end of February, beating them 4-1 at the TD garden after losing 2-3 in Tampa in early December. This will be the 3rd of 4 meetings betwen the two teams, with the final match of the season on April 6th, finishing the regular season for both teams. Tampa is still the scariest team in the league, maintaining their lead on the Bruins in spite of the Bruins impressive hot streak spanning February. They have already hit the 120 point mark on the season with a record of 58-14-4 (120 points exactly), first place in the entire NHL and an unmatchable 8-1/2 game lead on the Flames and Bruins. They have won 5 games out of their last 6, and have an insane goal differential of +91. There are a few injuries to their current roster, with defensemen Dan Girardi and Anton Stralman both working through lower body injuries. Stralman is skating at practice – though not expected tonight – but Girardi is probably out for the rest of the season.
Also not in the lineup will be Yanni Gourde, who was suspended two games for an illegal check to the head.
(h/t Daily Faceoff and the Athletic's @JoeSmithTB)
Lightning Forwards
#18 Ondrej Palat — #91 Steven Stamkos — #10 J.T. Miller
#9 Tyler Johnson — #21 Brayden Point — #86 Nikita Kucherov
#17 Alex Killorn — #71 Anthony Cirelli — #7 Mathieu Joseph
#73 Adam Erne — #13 Cedric Paquette — #24 Ryan Callahan

Lightning Defense
#77 Victor Hedman — #98 Mikhail Sergachev
#27 Ryan McDonagh — #81 Erik Cernak

#55 Brayden Coburn — #44 Jan Rutta
Panthers Goaltending
#88 Andrei Vasilevskiy
(#70 Louis Domingue)