The Bruins are on the road tonight, starting their final road trip of the regular season. They will be at the Little Caesars Arena to play the Detroit Red Wings, on NBCSN.
The intensity of the rivalry between these two "Original Six" division opponents is hard to describe

And it seems like the two teams have played each other ten times this season. Really, it has only been 3 times. The first was an 8-2 beat down by the Bruins at home, which belies the fact that the Wings won the other two matchups. So tonight will be an opportunity for the Bruins to even up the series.
All three of the Atlantic Division leaders lost yesterday, so the standings remain the same. The Bruins have 103 points, clinching a playoff berth, remaining 3rd place league-wide, and in 2nd place in the Atlantic division, behind Tampa Bay who are obviously uncatchable with 19 points ahead of them at 122. 3rd-place Toronto is now 6 points behind Boston, with 4 games remaining.
The Bruins have three 30+ goal scorers in Brad Marchand, Patrice Bergeron and David Pastrnak, and appear to have discovered some secondary scoring, with additional goals recently coming from both the Krejci and Acciari lines as well as from defense.
The lines are still rearranging themselves, but mostly trending towards better.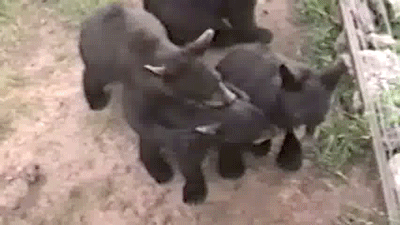 Sean Kuraly and John Moore are freshly injured, but previously injured David Pastrnak, Torey Krug, Marcus Johansson and Jake DeBrusk are all back in the lineup. Defensemen Kevan Miller and Matt Grzelcyk have both been out for an extended stretch of time, but are finding their way back, and were wearing their usual black sweaters during Friday's practice, rather than the red no-contact ones they were sporting previously. Both were listed as game-time decisions for Saturday's tilt with Grizz actually playing. Miller is expected to play today.
David Pastrnak had been playing on the Bergeron & Marchand line with Marcus Johansson skating with David Krejci and Jake DeBrusk, however, Coach Bruce Cassidy swapped them around yesterday, starting Johansson on the top line, & Pasta with Krejci. They will swap back today. Charlie Coyle has been playing with Heinen & Wagner as the "3rd" line. *LATE UPDATE: Wagner gets the night off, Kuhlman rotates in, Mojo rotates to 3rd line.
Steven Kampfer and Connor Clifton have been in for Grizz & Moore/Miller. John Moore has an arm injury and is out week-to-week. Jaroslav Halak will be in net.
Bruins Forward Lines

Bruins Defensive pairs

Bruins Goaltending
#41 Jaroslav Halak
(#40 Tuukka Rask)
Tonight, the Bruins play the Detroit Red Wings. They've been a bad team all season, and have a 1-2-0 record vs the Bruins. They are 30-38-10 (70 points) on the season which puts them at 7th place in the division, but they are on a hot streak, going 5-1-0 out of their last 6. They've only 9 guys formally out with injury – WAIT, NINE GUYS?


Yep, the Wings are pretty thoroughly screwed lately, (yet have managed to win a few games).
The following forwards are out: Justin Abdelkader (Leg fracture), Frans Nielsen (Concussion)
Michael Rasmussen (Upper Body), Thomas Vanek (Abdomin), Jacob de La Rose (Accelerated Heartbeat). And the following D-men: Trevor Daley (Back), Jonathan Ericsson (Lower Body), Mike Green (illness)
Now Jonathan Bernier, who had been struggling with a lower body injury for much of the season, left the last game with an upper-body injury. An emergency call-up of Kaden Fulcher from the Griffins has since happened.
(h/t Daily Faceoff and MLive.com beat writer Ansar Khan):
Red Wings Forwards
#43 Darren Helm — #71 Dylan Larkin — #39 Anthony Mantha
#59 Tyler Bertuzzi — #72 Andreas Athanasiou — #41 Luke Glendening
#42 Martin Frk — #70 Christoffer Ehn — #53 Taro Hirose
#54 Matt Puempel — #56 Ryan Kuffner — #84 Jake Chelios
Red Wings Defense
#65 Dan DeKeyser — #17 Filip Hronek
#55 Niklas Kronwall — #74 Madison Bowey
#20 Dylan McIlrath — #28 Luke Witkowski

Red Wings Goaltending
#35 Jimmy Howard
(#36 Kaden Fulcher)