The Bruins are in Columbus, on their final road trip of the regular season. They will be at the Nationwide Arena to play the Blue Jackets, on NESN.
The other two Atlantic Division leaders both won yesterday, so the standings are… mostly unchanged. The Bruins have 103 points, clinching a playoff berth, remaining 3rd place league-wide, and in 2nd place in the Atlantic division, behind Tampa Bay who are obviously uncatchable at 21 points ahead with 124. 3rd-place Toronto is now 4 points behind Boston, – and have clinched a playoff spot – with 3 games remaining.
The lines are still rearranging themselves, but mostly trending towards better.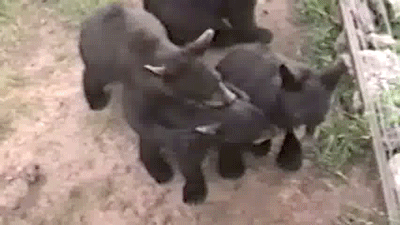 Sean Kuraly and John Moore are freshly injured, but previously injured David Pastrnak, Torey Krug, Marcus Johansson and Jake DeBrusk are all back in the lineup. Defensemen Kevan Miller and Matt Grzelcyk have both been out for an extended stretch of time, but are finding their way back, and were wearing their usual black sweaters during Friday's practice, rather than the red no-contact ones they were sporting previously. Both were listed as game-time decisions for Saturday's tilt with Grizz actually playing. Miller is expected to play today.
David Pastrnak has mostly been playing on the Bergeron & Marchand line with Marcus Johansson skating with David Krejci and Jake DeBrusk, however, with Sean Kuraly out of commission, and Danton Heinen not practicing (illness), Karson Kuhlman has been in the Krejci right-hand spot, with Mojo rotating to 3rd line Left.
Steven Kampfer and Connor Clifton had been in for Grizz & Moore/Miller, but Grizz & Miller are back.. John Moore has an arm injury and is out week-to-week. Tuukka Rask expected to be in net.
Bruins Forward Lines

Bruins Defensive pairs

Bruins Goaltending
#40 Tuukka Rask
#41 Jaroslav Halak
The Blue Jackets have been one of the teams vying for a wildcard spot, leading the Habs by 2 points and Carolina by 1. They have a record of 45-30-4 (94 points) and are 5-1-0 over their last six games. They are the current home for ex-Bruin Adam McQuaid. They are relatively healthy with only Ryan Murray unavailable due to an upper body injury. Vs. the Bruins, they have fared better than most at 1-0-1.
(h/t Daily Faceoff and the Athletic's Alison Lukan @AlisonL)
Blue Jackets Forwards
#9 Artemi Panarin — #18 Pierre-Luc Dubois — #13 Cam Atkinson
#19 Ryan Dzingel — #95 Matt Duchene — #77 Josh Anderson
#38 Boone Jenner — #10 Alexander Wennberg — #28 Oliver Bjorkstrand
#17 Brandon Dubinsky — #20 Riley Nash — #71 Nick Foligno
Blue Jackets Defense
#8 Zach Werenski — #3 Seth Jones
#65 Markus Nutivaara — #58 David Savard
#14 Dean Kukan — #4 Scott Harrington

Blue Jackets Goaltending
(#72 Sergei Bobrovsky)
#70 Joonas Korpisalo