It's game three between the Bruins and the Maple Leafs, and the first to be played in Toronto in this first round of the playoffs, tonight on NESN. The series is even an 1 game apiece, with 3 to 5 games left.
The Bruins underperformed in game one of this series, giving up a game in which they had home-ice advantage.
Some fans were a little bit disappointed by this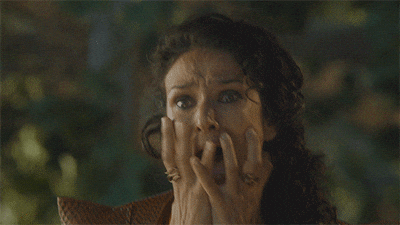 Then this weekend, the two teams met again, and the Bruins were much more physical and aggressive in play. The Bruins would win this match by a decisive 4-1

The refs let the two teams play through infractions, and the game was kind of intense.

Most intense was the sparring between Jake DeBrusk and Nazem Kadri.
This culminated in Kadri cross-checking DeBrusk in the face, and knocking the young winger out of the game. But DeBrusk seems to bear no ill will…


OK, perhaps some ill will.
But it is moot, since the league is applying supplemental discipline to Kadri.


They won't allow Kadri to return to play in this series.
Toronto's Nazem Kadri has been suspended for the remainder of the First Round for Cross-checking Boston's Jake DeBrusk. https://t.co/doqkyMVrLS

— NHL Player Safety (@NHLPlayerSafety) April 15, 2019
So we've got a few injuries that have cropped up.
Jake DeBrusk took a cross-check to the head, Torey Krug got checked hard, and made a helmet-free collision into the half-wall, and Connor Clifton went down the tunnel early in the last game.
What do the lines look like? Well, surprisingly strong.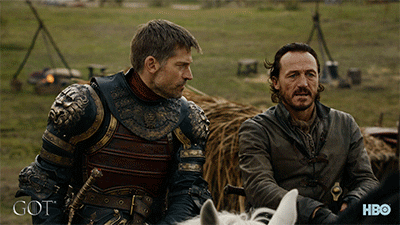 Sean Kuraly and John Moore are still injured, but are skating. Kevan Miller is still out. Marcus Johansson missed the game due to illness, and is expected to join the team in Toronto, but sounds unlikely to play tonight, so Karson Kuhlman will get another night on David Krejci's line. Jake DeBrusk & Torey Krug are projected to play tonight.


Connor Clifton will not suit up, slotting Steven Kampfer next to Matt Grzelcyk.
Bruins Forward Lines

Bruins Defensive pairs

Bruins Goaltending
#40 Tuukka Rask
(#41 Jaroslav Halak)



The biggest story in Toronto is that 3rd line center and recurring shit-stirrer, Nazem Kadri has goten himself in trouble with the Department of Player Safety, and is probably going to get a lengthy suspension.
Toronto's Nazem Kadri has been offered an in-person hearing for Cross-checking Boston's Jake DeBrusk. Date and time TBD.

— NHL Player Safety (@NHLPlayerSafety) April 14, 2019

The "in-person hearing" means that DOPS is considering a suspenstion that would exceed 5 games. That hearing is scheduled for today.
Toronto's fan base is all bent out of shape that the league would have the temerity to suspend poor Naz Kadri, but not the villainous Jake DeBrusk. Yes, DeBrusk's been widely painted as some sort of thug or dirty player in spite of the fact that none of these clowns had even heard of him before.
Here's a helpful cheat-sheet for Kadri's DOPS experience:
The Department of Player Safety factors in repeat offender status into its discipline. Here's Nazem Kadri's history of fines/suspensions pic.twitter.com/klhzE35S7Z

— Emily Kaplan (@emilymkaplan) April 14, 2019

It is worth noting that he cross-checked Glendenning in the head, and boarded Wingels by leaping into his head. <sarcasm>So clearly the league is out to get Kadri because of racism</sarcasm>
There are still no injuries to speak of on the Leafs' roster. Goaltender Michael Hutchinson had been away due to a personal issue (his wife has just had a baby) but was back at practice today. Garret Sparks traveled to Boston with the Leafs in lieu of Hutch, but was not at morning practice.
(h/t Daily Faceoff and TSN beat writer Kristen Shilton):
Maple Leafs Forwards
#11 Zach Hyman — #91 John Tavares — #16 Mitch Marner
#18 Andreas Johnsson — #34 Auston Matthews — #24 Kasperi Kapanen
#12 Patrick Marleau — #43 Nazem Kadri #29 William Nylander — #28 Connor Brown
#63 Tyler Ennis — #33 Frederik Gauthier — #42 Trevor Moore

Maple Leafs Defense
#44 Morgan Rielly — #2 Ron Hainsey
#8 Jake Muzzin — #22 Nikita Zaitsev
#51 Jake Gardiner — #23 Travis Dermott

Maple Leafs Goaltending
#31 Frederik Andersen
#30 Michael Hutchinson

#Bruins 2019 Avengers Endgame Playoff Hype. pic.twitter.com/9vpZa7Q4y4

— Brian Hines (@iambrianhines) April 5, 2019