It's game six between the Bruins and the Maple Leafs, and we are in Toronto for the last time in this round, to be televised on NBC. The Leafs lead the best-of-seven series by 3 games to 2, so the Bruins MUST WIN today for there to be a game seven on tuesday. Happy Easter!
Happy Easter, #NHLBruins fans! pic.twitter.com/Dnk9feUYnL

— Boston Bruins (@NHLBruins) April 21, 2019
When last we left our heroes…
The Bruins underperformed in game one of this series, giving up a game in which they had home-ice advantage.
Some fans were a little bit disappointed by this

Then last weekend, the two teams met again, and the Bruins were much more physical and aggressive in play. The Bruins would win this match by a decisive 4-1. And there was much rejoicing.

In game three on Monday, the Bruins played ok, but not well enough to win in the playoffs, and giving up two power-play goals was the difference maker.


Notably underperforming was the Marchand-Bergeron-Pastrnak line, with lots of missed passes and hurried plays, and not enough shots on net. Neither Krug nor DeBrusk were playing their best, though they were coming off injury so their may have been some hangover effect.
On Wednesday the Bruins were in a position where they needed to "steal a win" on the road if they wanted to win the series. They did so, Oh yes.
Oh yes.


Now the series was tied 2-2, and each team had won a game in the other's barn.
Could the Bruins take care of business on a Friday night at the TD Garden?
I thought they could. They disagreed.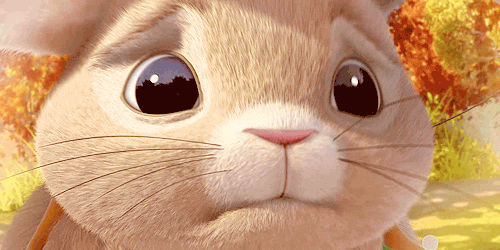 Tuukka Rask was great in net, holding the Leafs off the scoreboard entirely for 51 minutes, but the offense did not help him out, not scoring until the final 45 seconds of the third period, by which time the Leafs had potted two goals. One of which should have been voided due to goaltender interference, but the NHL has had lots of inconsistency issues defining interference, so why should the playoffs be any different?
You Make The Call: Goaltender interference or good goal? pic.twitter.com/nYE1JWNQhc

— Scouting The Refs (@ScoutingTheRefs) April 20, 2019
It's time to win or go home.
Technically it's time to win, AND go home and THEN win again OR disappoint all of us fans. Let's start with a win today, shall we? Please?
It seems like the Bruins are going to have to depend on the top line to get out of it's funk if they are going to win. Marchand & Pastrnak have been a little bit off for most of this series – whether they are not adjusting to the speed of these games, or Pasta's thumb is still screwed up, they are not making crisp passes, are making too many giveaways and are not taking advantages of the shooting lanes they've made.
What do the lines look like?


I'm a little unsure…
It sounds like everyone but Kevan Miller is ready to go. It's a playoff game (and Tuukka Rask has had 5 very strong periods out of his last 6), so he will be the starting netminder. Here's where it starts getting interesting:
At practice yesterday, the top two lines were in their late-season configuration – 63-37-88 and 74-46-90, which is not too surprising, but the bottom six were missing Acciari & Backes (who were doing drills on their own) and both Karson Kuhlman and Danton Heinen moved to the Coyle line. So perhaps head coach Bruce Cassidy is trying to optimize the speed of his lines?
Per Bruce Cassidy: Karson Kuhlman and Joakim Nordstrom are in. David Backes and Chris Wagner are out. #NHLBruins

— Boston Bruins (@NHLBruins) April 21, 2019

Wait, Wagner is out and Acciari is in? WTF does that even look like?
Bruins Forward Lines

Bruins Defensive pairs

Bruins Goaltending
#40 Tuukka Rask
(#41 Jaroslav Halak)



Toronto has played solid defense, blocking lots of shots, making hits at a good clip, done a reasonable job at trapping the neutral zone and defending zone entries. They've also had some reasonably effective use of the stretch pass allowing them quick offensive zone entry when clearing their d-zone, resulting in a ping-pong game with an advantage in zone time. They have no injuries to speak of, but 3rd line center Nazem Kadri is suspended. Their skating lines have otherwise been stable.
(h/t Daily Faceoff and TSN beat writer Kristen Shilton):
Maple Leafs Forwards
#11 Zach Hyman — #91 John Tavares — #16 Mitch Marner
#18 Andreas Johnsson — #34 Auston Matthews — #24 Kasperi Kapanen
#12 Patrick Marleau — #29 William Nylander — #28 Connor Brown
#63 Tyler Ennis — #33 Frederik Gauthier — #42 Trevor Moore

Maple Leafs Defense
#44 Morgan Rielly — #2 Ron Hainsey
#8 Jake Muzzin — #22 Nikita Zaitsev
#51 Jake Gardiner — #23 Travis Dermott

Maple Leafs Goaltending
#31 Frederik Andersen
#30 Michael Hutchinson

It's time.
Win or go home.