It's the second round of the playoffs, and the Bruins are still in it.
This round's opponents are the Columbus Blue Jackets, with the series to mostly be televised on NBCSN.
LET'S GO BRUINS!
Like you, I woke up this morning, and realized that half of the NHL playoff teams just disappeared.

How did we get here?
I blame this guy: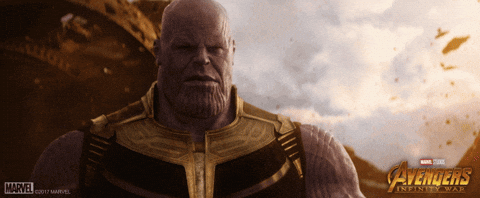 It's round two.
It's our turn now.
(I mean, it was our turn last round, but it is also our turn now. Again. Or something.)
On to the next.#NHLBruins pic.twitter.com/EzFMBhkSIi

— Boston Bruins (@NHLBruins) April 25, 2019
What do the lines look like?


There are a couple of minor surprises.
Kevan Miller was last seen wearing a knee brace earlier this week. Everyone else is ready to go.
It's a playoff game, so Tuukka Rask will be the starting netminder.
There appears to be an oft-forgotten player appearing tonight. Is it this guy?

Nope. It's this guy:
Connor Clifton BOOM pic.twitter.com/Gh7WqcbljW

— Marina Molnar (@mkmolnar) March 26, 2019
The John Moore-Matt Grzelcyk pairing got hemmed in the defensive zone a lot during the Toronto series, and Moore is a bit banged up with an upper body issue, so Connor Clifton will be replacing him in the lineup. Clifton is also more physical than Moore. David Backes and Chris Wagner were out for games 6 & 7 vs Toronto, but it looks like Wagner will appear on the Coyle line in place of Karson Kuhlman. Danton Heinen is with the Bergeron-Marchand line, with David Pastrnak on the DeBrusk-Krecji line. The 4th line should continue to be Nordstrom-Kuraly-Acciari as in the last two games vs Toronto.
Bruins Forward Lines

Bruins Defensive pairs

Bruins Goaltending
#40 Tuukka Rask
(#41 Jaroslav Halak)



The Blue Jackets shocked the world by crushing the league-dominating Tampa Bay Lightning in the playoffs as the 8th seeded wild-card team. They have a record of 47-31-4 (98 points) and are 4-0-0 over their last four playoff games. They are the current home for ex-Bruin Adam McQuaid. They are a tiny bit banged up with only Ryan Murray and Markus Nutivaara unavailable due to injury. Vs. the Bruins, they have fared better than most at 1-1-1.
(h/t Daily Faceoff and the Athletic's Alison Lukan @AlisonL)
Blue Jackets Forwards
#9 Artemi Panarin — #18 Pierre-Luc Dubois — #28 Oliver Bjorkstrand
#19 Ryan Dzingel — #95 Matt Duchene — #13 Cam Atkinson
#42 Alexandre Texier — #71 Nick Foligno — #77 Josh Anderson
#20 Riley Nash — #38 Boone Jenner — #17 Brandon Dubinsky

Blue Jackets Defense
#8 Zach Werenski — #3 Seth Jones
#14 Dean Kukan — #58 David Savard
#4 Scott Harrington — #6 Adam Clendening

Blue Jackets Goaltending
#72 Sergei Bobrovsky
(#70 Joonas Korpisalo)
It will be lit.