After a deflected puck crashed into his face and ended his night on the ice on Monday night, Zdeno Chara got patched up enough and came back to the bench in the third period with a full face shield. Despite his pain and being ruled out by the medical staff, Papa Bear wanted to be out there for his cubs.
"It just shows his great leadership. He's there to support the guys," said fellow blue liner Brandon Carlo. "Obviously his mouth has some blood…I don't know what's going on in there, but he could barely talk and he's out there supporting us.

"Just his leadership is on a whole other level, especially during this final round that I've seen. He's always there for us, he's been great communicating and he just wants to be there as a support valve."
As of Tuesday morning, Bruce Cassidy had no further updates on Chara, stating that he needed more tests performed. This did not stop speculation and some potential substantial rumormongering.
#NHLBruins Bruce Cassidy discusses the injury to Zdeno Chara and what the team will have to do if he can't play in Game 5: pic.twitter.com/wDuJm6FIUV

— Boston Bruins (@NHLBruins) June 4, 2019
A source familiar with the situation confirms to @TheAthleticNHL that Boston defenseman Zdeno Chara has a broken jaw. #stlblues @FlutoShinzawa @JoeyMacHockey

— Jeremy Rutherford (@jprutherford) June 4, 2019
If @Bruins captain #ZdenoChara does have a fractured jaw, he will most likely not be able to return to the Stanley Cup Finals.

— DocFlynn (@jessdeede) June 4, 2019
If for some reason the Captain cannot go for Game 5 or beyond, the younger defensemen will have to step up. Which shouldn't be that hard since this team is chock full of leadership.
Let's remind ourselves of who we have.
We have four-time Selke winner, three-time father of future Bruins draft picks, and the man who makes God, Jesus, and the Holy Ghost want to all step aside when he ascends to heaven, Patrice Bergeron who always brings his A-game. Sure, he seems quiet right now, but when he's not telling the kids what to do and holding onto Brad's leash, he's scoring goals and blowing people's minds.
Next up we have the trickster, the guy who when he's on, he's slowing down time and space to get what he wants. And what he wants is more postseason points beyond the 101 he currently has. Lok at him, he's so sneaky and he wants the cup so badly, that he went back in time and stole it from Tomas Kaberle.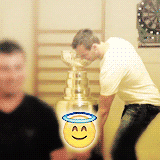 Then there's old man, David Backes. He's new to this part of the playoffs but not to leadership. He hasn't fully activated yet but perhaps this is his time. Plus, he's a dog guy, so he knows how to give commands and lead.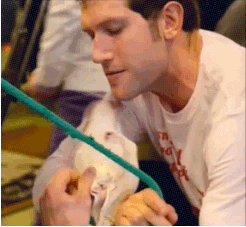 That's just the beginning…
Rest assured, hope is not lost if Chara can't continue. This team has gone through a lot this season, they're not going to let this stop them.