With the draft all wrapped up and development camp due to start tomorrow, Don Sweeney's focus is shifting to the many free agents that he has to decide upon before the end of the league year on June 30th.
Wednesday is the day that RFAs like Charlie McAvoy, Brandon Carlo, and Danton Heinen have to be tendered and there's no reason to expect that any of them won't be. Contracts and deals are another matter. As of last week, talks between the RFAs and the Bruins front office hadn't started heating up, so it remains to be seen what each player will sign for money and term wise.
The Bruins have many unrestricted free agents that may or may not return: forwards Noel Acciari, Marcus Johansson, Lee Stempniak, Jordan Szwarz, Mark MacNeill; defenseman Steven Kampfer; goaltender Zane McIntyre.
It's assumed that Jordan Szwarz will be moving on after the Bruins traded for Paul Carey. Lee Stempniak was likely on his last legs in the NHL and won't be pursued in any meaningful way. Mark MacNeill seems to be a career AHLer so maybe he sticks around in Providence.
With regards to the players that we know on the Boston roster, it remains to be seen what happens with Acciari and Johansson. Sweeney has said that he would like to keep Acciari, but it depends on what's right for him.
"We've had conversations with Noel and his representative just like we were with all of our guys. We'd like to see Noel come back," said Sweeney. "He'll have options, so that'll be up to Noel to see whether or not he feels that this is still the right fit for him. We value Noel as a player, for sure. He's kind of a bit of that fabric of that identity group in the bottom part of our lineup.

"He's made himself into a real valuable NHL player, so he'll have options with either us or elsewhere. You're never going to question his courage, for sure. He puts it all on the line…he plays with his nose over top of the puck and not everybody does that."
Of course, Acciari doesn't want to leave because he's found his family here.
"This is new to me," said Acciari, who just finished up a two-year $1.45 million deal ($725K AAV). "I'm not sure what to expect. Gonna take my time and look things over. Boston's been my home my whole life. I guess we'll see what happens."

Ultimately, the forward said he loves the culture of the Bruins dressing room, which is all he's known during his three-plus seasons in the NHL.

"I'd love to come back to Boston," said Acciari. "I love these guys, love everyone here. This is all I know so far. But we'll see what happens going forward. I can't predict anything…I'm looking for a family and these guys are my family.

"Great locker room, great coaching staff. Boston has it all. I'm a local guy – I've lived it and it truly is a special place here."
DON'T TAKE NOELLY AWAY FROM US, DONNY! HIS FAMILY IS HERE! DON'T MAKE HIM LOSE HIS FAMILY! PLUS, WE'D LOSE THOR! DON'T MAKE US LOSE THOR!
Sorry, you know who I am.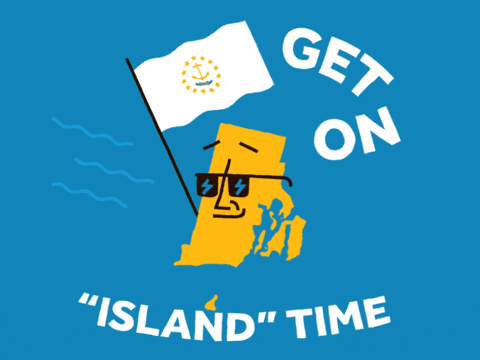 Anyway, Marcus Johansson is also looking for a deal. And the way he ended his last one with that playoff run, he may just have priced himself out of playing for the Bruins. And it's a shame because he loves being here as well.
"This experience has been unbelievable," said Johansson, who just completed a three-year, $13.75 million contract ($4.58 million (AAV). "Coming here, this group of guys and going to battle with these guys everyday has been unbelievable. I've got only good things to say about everyone in here. It's been special…we'll talk and see what happens, if we can work something out. It's been an unbelievable place to play and I really loved it."

Johansson said that in addition to finding the right deal, he also values what will be best for his family.

"Playing somewhere where you feel good, you're happy, your family is happy, like it has been for me, that means a lot," said Johansson. "That's something I value a lot too. Hopefully we get to talking soon and we'll see what happens…I really love it here and it's definitely a place I could see myself staying."
Word is that his former team, the Washington Capitals are interested in resigning him, so we'll see what happens. Maybe he loves playing alongside Charlie Coyle that much that he stays!
As for Steven Kampfer, he's spoken for. Last night came word that he signed a two-year deal with $800K AAV.
Steven Kampfer is staying with #NHLBruins. Pending UFA signs a 2-year, $1.6 million extension ($800k AAV).

— Frank Seravalli (@frank_seravalli) June 25, 2019
Well, that's something. Nothing to complain about, I guess.
We'll keep watching for those deals…