Yesterday, the Bruins announced the particulars regarding Development Camp, which starts today. Actually, for the youngest cubs, camp started last night with meetings! Everyone enjoys meetings!
Here's the roster for camp. The defense seems a little light but when you remember that most of our defensive prospects have played in Providence building up ice time and experience during most of last season, it makes sense for them to have the summer off.
Boston Bruins 2019 Development Camp Roster:
Forwards:
Samuel Asselin (FA, PRO)
Jack Becker (2015, 7th Round)
John Beecher (2019, 1st Round)
Curtis Hall (2018, 4th Round)
Jakub Lauko (2018, 3rd Round)
Matias Mantykivi (2019, 6th Round)
Quinn Olson (2019, 3rd Round)
Jake Schmaltz (2019, 7th Round)
Pavel Shen (2018, 7th Round)
Oskar Steen (2016, 6th Round)
Jack Studnicka (2017, 2nd Round)
Matt Brown
Nathan Burke
Casey Dornbach
Mike Hardman
Drew O'Connor
Justin Richards
Linus Sandin
Nate Sucese
Nolan Walker
Marek Zachar
Defensemen:
Axel Andersson (2018, 2nd Round)
Victor Berglund (2017, 7th Round)
Cameron Clarke (2016, 5th Round)
Dustyn McFaul (2018, 6th Round)
Cooper Zech (FA, PRO)
Brandon Estes*
Josh Maniscalco*
Nick Wolff*
Goaltenders:
Kyle Keyser (FA, PRO)
Jeremy Swayman (2017, 4th Round)
Dan Vladar (2015, 3rd Round)
James Corcoran*
Taylor Gauthier*
Indicates attendance to Development Camp is on an invite basis
And here's the schedule.
BOSTON BRUINS 2019 DEVELOPMENT CAMP SCHEDULE:

(Locations and times are subject to change)

Wednesday, June 26 (Warrior Ice Arena, Brighton, MA)

-On-ice session (Group A), 11 a.m.

-On-ice session (Group B), 12 p.m.

-On-ice session (Group C), 1 p.m.

Thursday, June 27 (Warrior Ice Arena, Brighton, MA)

-On-ice session (Group A), 10:30 a.m.

-On-ice session (Group A & B), 11:15 a.m.

-On-ice session (Group B), 12:15 p.m.

Friday, June 28 (Warrior Ice Arena, Brighton, MA)

-On-ice session, 10:15 a.m.
The 2019-20 NHL season will be the 95th for the Boston Bruins, which makes them the third oldest team in the league. With the rollout of the schedule on their website, it seems like the Bruins may have employed someone born in 1924 to work on the website.
I'm looking forward to you listing all 82 games in the schedule instead of just 32 of them.

— Ben Peal (@fudjo) June 25, 2019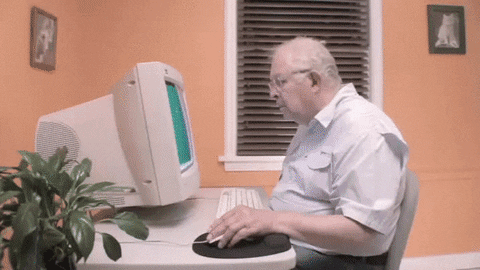 They've helpfully compiled a list of Games of Note, just in case you needed it. Here's the full schedule in all it's 82-game glory.
Finally, the Bruins extended their qualifying offers to notable RFAs Charlie McAvoy, Brandon Carlo, and Danton Heinen.
I'm told the Bruins did extend qualifying offers to Charlie McAvoy, Brandon Carlo and Danton Heinen by today's 5 p.m. deadline.

Not yet sure of other RFAs (Jakob Forsbacka Karlsson — who'll play in Sweden this year — Peter Cehlarik, Gemel Smith or Ryan Fitzgerald).

— Matt Porter (@mattyports) June 26, 2019