Once the hockey season ends, the draft is over, and the initial frenzy of free agency dies down, hockey content dries up. You see it all over the place. Desperate writers start proposing new narratives on what happened last season. Others propose insanity like what the 2024 Stanley Cup winning Boston Bruins will look like (hint: it will still have Nordstrom but not Kuraly and Patrik Laine?). And then you have that special breed of hockey media: the sports talk guys.
WEEI has a hockey podcast called The Skate Podcast, hosted by Ken Laird and Matt Kalman. This week they had Super Bowl Champion Jermaine "Wiggy" Wiggins on to discuss his idea of trading Patrice Bergeron. Yes, that. Apparently, midday host Dale Arnold wouldn't entertain the idea during the season, as any person of reasonable faculty wouldn't. Of course, Wiggy's reasoning seems to be trade a excellent piece to get one in return. Which is fine if you can do that. But, as we all know, Bergy is more than just a piece of this team; Bergy is the heart of this team.
I don't need to show you his resumé. You all know Bergy.
There are plenty of reasons to not trade him, namely that there is no one to replace him. Unless you trade for another top line center, one of a higher calibre than him, you don't have a 1C. If you move up Krejci, you don't have a 2C. See? This remains a problem at this point.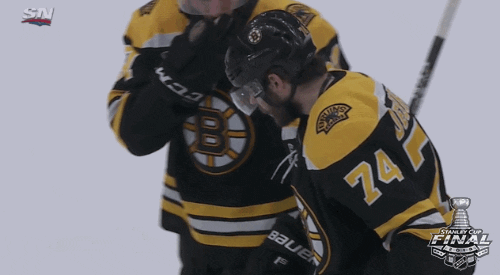 He produced 1.21 points per game in the regular season. He played in 24 playoff games this past post season with an ailing groin, making it difficult to take face-offs and skate with power. His linemates also had injuries with wrists, thumbs, abdominal and groin injuries. These are all things that contributed to a lack of production in the playoffs and notably the Final. Yet, the Bruins managed to stay in the SCF until the seventh game.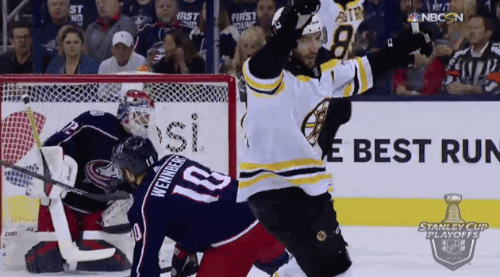 Simply put, this whole thing is for clicks. It's an unreasonable take in a summer of boredom. Just go to the beach and come back in September.