Does anyone expect anything from Brett Ritchie? Surely his signing on July 1 was a curiosity for most Bruins fans as we assumed that Don Sweeney was joking about being active in free agency. He signed Ritchie away from the Dallas Stars, the team that drafted him in the second round of the 2011 draft. Yeah, his deal is just for a year at $1 million, neither a long term nor a high cap hit. But, we could've used that for the two contracts that have yet to happen.
According to an article from a couple of weeks ago, Ritchie is looked at as being a bit of a rehab project. Let's hope that his tenure is more successful than other projects like Zac Rinaldo and Brett "Dog Years" Connelly, who actually played his best in Washington and has moved on to the Panthers, where he can find a good retirement home.
The Bruins gave 26-year-old Ritchie a one-year contract after he played the past seven seasons in the Dallas Stars organization, including the past five in the NHL. Ritchie had 24 points (16 goals, eight assists) in 78 games in 2016-17 but followed that with 20 points (11 goals, nine assists) in 124 games the next two seasons combined.
It looks like his offensive production fell off pretty quickly for a guy who has only been in the league for 5 years. Of course, he looks like he was bitten by the injury bug, which never helps.
Where does he project to play? Is he a fourth liner or a third liner? He's a right wing, so he could play aside Sean Kuraly and Joakim Nordstrom, allowing Chris Wagner to move up to the third line. This isn't the best formulation since it seems The Mayor and Kuraly work well together.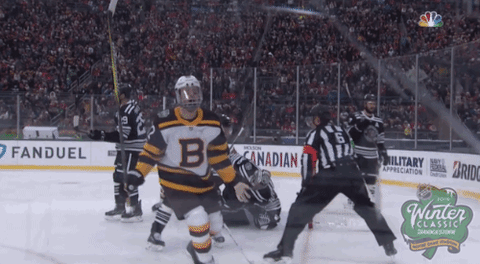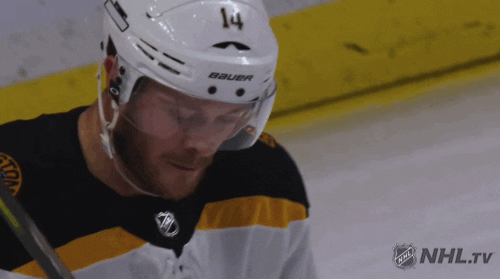 Ritchie could go up to the third line, completing the line that finally has a center in Charlie Coyle.
Wherever he ends up, we'll be happy if he can stay healthy (very important) and can regain a scoring touch (super important).