The Bruins are back home, welcoming the New York Rangers for a matinee match of the hockey variety on NBC. Puck drop at ~1:22 PM EST

After 25 games, the Bruins are at 17-3-5, which is good for 1st place in the league — tied with the Caps in victory points, but holding the tiebreakers of games played and goal differential.
The Bruins were outworked by the Senators for much of the game, but Ottawa had a hard time solving Tuukka, who stopped 33 of 34 shots. Brad Marchand and Zdeno Chara recorded goals in the victory.
Here is the winning goal (with an assist by rookie callup Brendan Gaunce)

What will be the lines look like today?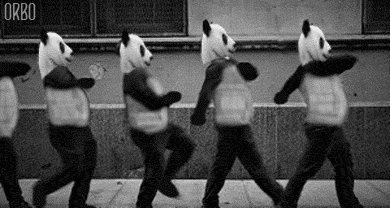 Patrice Bergeron did not travel with the team on their 2-game road trip, because of his lower body injury, nor did Brett Ritchie, while he works through whatever strange infection he is suffering from.
Jack Studnika and Brendan Gaunce were called up, and Studnika debuted on Tuesday night, getting an assist – he got the night off on Wednesday, allowing Gaunce to rotate in. Gaunce also got an assist in his debut. Gaunce is still listed on the roster, but they are swapping Studnika back in.
Steven Kampfer gave Connor Clifton the night off on Wednesday – allowing the Bruins yet another game before he will require waivers to move to the AHL affiliate – but Cliffy is back in.
The other injuries are unchanged – David Backes is still skating in a red no-contact jersey at practice. Defensemen Kevan Miller and John Moore are still not ready for their season debuts, and forward Karson Kuhlman is still dealing with his fractured arm.
Jaro Halak will be in goal today.
Bruins Forward Lines

Bruins Defensive pairs

Bruins Goaltending
#41 Jaroslav Halak
(#40 Tuukka Rask)



Today the Bruins will face the New York Rangers. They are fairly healthy right now, with Marc Staal listed on the injury report, having had surgery to remediate an infection on November 9th. Greg McKegg is day-to-day with a lower body injury incurred on Saturday. The Rangers have a mediocre record of 12-9-2 (26 points), putting them in 6th place in the metro division, but they have won 4 of their last 5 games. Somehow I still have doubts about how seriously they're taking ths "hockey" thing.
Time for the annual Turkey Day football at practice. pic.twitter.com/Kv7pKIM2XI

— Colin Stephenson (@ColinSNewsday) November 28, 2019
To nobody's surprise, Artemi Panarin is their biggest scorer with 12 goals & 20 assists. You can expect to see Hank in net tonight.
(h/t Daily Faceoff and Colin Stephenson):

Rangers Forwards
#20 Chris Kreider — #93 Mika Zibanejad — #89 Pavel Buchnevich
#10 Artemi Panarin — #72 Filip Chytil — #16 Ryan Strome
#48 Brendan Lemieux — #21 Brett Howden — #24 Kaapo Kakko
#17 Jesper Fast — #15 Boo Nieves — #42 Brendan Smith

Rangers Defense
#76 Brady Skjei — #8 Jacob Trouba
#25 Libor Hajek — #77 Anthony DeAngelo
#55 Ryan Lindgren — #23 Adam Fox

Rangers Goaltending
#30 Henrik Lundqvist
(#40 Alexandar Georgiev)