The Bruins are at home today, playing the Montreal Canadiens for the 3rd time this season.

After 26 games, the Bruins are at 18-3-5, which is good for 1st place in the Atlantic, though the Capitals – having played 2 additional games – are 2 points ahead of the Bruins, making them the nominal league leaders.
The Bruins have the most effective power play in the league, scoring 31.6% of the time. They also have the lowest goals against rate at 2.31 GAA. Top goal-scorer David Pastrnak leads the league with 24 genos in 26 games played.
When last we left our heroes, they were facing the New York Rangers. They started out slowly, struggling to get shots on net, while excellent goaltending kept them from falling too far behind. As the game progressed, they found their feet, catching up on the scoreboard.
Then in OT, David Krejci & David Pastrnak combined on the game winning sequence, with Pasta clowning the Rags along the way.
This pass from David Pastrnak is insane. Bruins continue to roll. It was a great day to win a hockey game. pic.twitter.com/TabS78HJHE

— Marina Molnar (@mkmolnar) November 29, 2019
Sweeeeeeeeet.
What will be the lineup tonight?


Still a little bit alien.
Patrice Bergeron is still out with a lower body injury, and Brett Ritchie is still battling infection. In the meantime, Jack Studnika and Brendan Gaunce were called up last week, but Studnika was sent back to Providence.
The other injuries are improving slowly – David Backes is skating in a regular jersey at practice, and is hopeful to play, (displacing Brendan Gaunce). Defensemen Kevan Miller and John Moore are still not ready for their season debuts, though Moore was loaned to the AHL's P-Bruins for a conditioning stint. Forward Karson Kuhlman is still dealing with his fractured arm.
Connor Clifron has played in 41 regular season games and 18 postseason games, so if he plays today, he will no longer be waivers-exempt.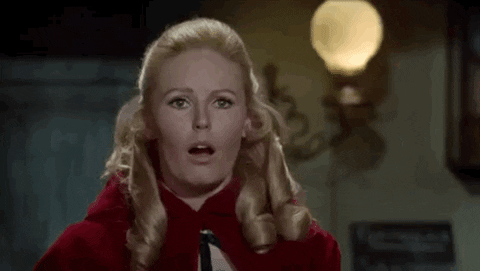 Tuukka Rask will be in goal tonight.
Bruins Forward Lines

Bruins Defensive pairs

Bruins Goaltending
#40 Tuukka Rask
(#41 Jaroslav Halak)



This evening's opponent are the Habs. They played the Bruins on November 5th, and won 5-4 in regulation, then last week, they hosted the Bruins again and were crushed 8-1. They are now in 5th place in the Atlantic Division, at 11-9-6. However they've lost their last 7 games, so all is not well for them.
On the injury front, Jonathan Drouin is on IR with an upper body injury. Paul Byron and Victor Mete both were injured during the past two Habs games, with Byron expected to miss 4 weeks. Joel Teasdale is on LTIR with a knee injury dating to before the season started. Now tell me you have the slightest idea who he is. Yeah. Former Minnesota Wild defenseman Gustav Olofsson was called up from the Laval Rocket, making his debut as a Canadien.
(h/t Daily Faceoff):
Canadiens Forwards
#90 Tomas Tatar — #24 Phillip Danault — #11 Brendan Gallagher
#62 Artturi Lehkonen — #13 Max Domi — #14 Nick Suzuki
#21 Nick Cousins — #15 Jesperi Kotkaniemi — #40 Joel Armia
#54 Charles Hudon — #44 Nate Thompson — #43 Jordan Weal

Canadiens Defense
#26 Jeff Petry — #6 Shea Weber
#8 Ben Chiarot — #20 Cale Fleury
#51 Gustav Olofsson — #28 Mike Reilly

Canadiens Goaltending
#31 Carey Price
(#37 Keith Kinkaid)