The Bruins are at home today, playing the Colorado Avalanche.

After 28 games, the Bruins are at 20-3-6, which is good for 1st place in the Atlantic, 3 points behind the Capitals for the league lead with 46 standings points, though they are rocking the league's highest standings points percentage.
The Bruins have the 2nd most effective power play in the league, scoring 29.4% of the time. They also have the lowest goals against rate at 2.24 GAA. Top goal-scorer David Pastrnak leads the league with 25 goals in 29 games played, and Brad Marchand has the 2nd highest +/- at +19.
When last we left our heroes, they were facing the Chicago Blackhawks. They started out dominating possession, but were unable to turn that into goals. They got the gift of several power plays, but were unable to capitalize on any of them, even giving up a shorthanded goal. A few seconds after the power play resulting in the shorty ended, David Pastrnak would go to the box for interference. Then they gave up a power play goal a few seconds later. Later, at the start of the 3rd period, the Blackhawks would go up by a score of 3-0. Surely the Bruins were doomed!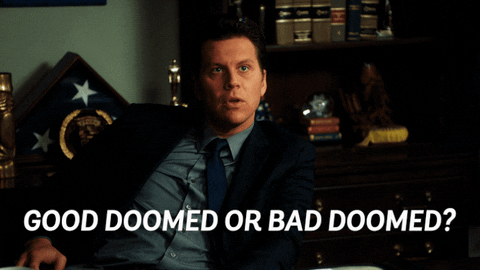 But, this team being what it is, managed to dunk in 3 goals in the ensuing 18 minutes, sending the game to overtime. These 3 goals all came from less common shooters, Joakim Nordstrom, Chris Wagner and Torey Krug, with Wags scoring a shorty.
Not the best defense I've ever seen pic.twitter.com/k48YbOOCxW

— Pete Blackburn (@PeteBlackburn) December 6, 2019
The Bruins would not last long through OT, but did collect the consolation point.
— Pete Blackburn (@PeteBlackburn) December 6, 2019
What will be the lineup tonight?


Still a little bit alien.
Patrice Bergeron is skating at practice, but has still been ruled out for today. Brett Ritchie is back from his ongoing infection, trading 4th line shifts in practice with David Backes. He will return to the lineup tonight.
In the absence of Bergy, Bruce has tried to mix up the top 6, generating two top-6 lines that have good centerman play and good wings. However, he will return to the obvious top line of #63-#46-#88
There is a report that one of the forwards has reported in with flu-like symptoms, but at this time I have not heard who that is.
The other injuries are improving slowly – Defensemen Kevan Miller is still not ready for his season debut. Forward Karson Kuhlman is still dealing with his fractured arm, and is reportedly not close to returning.
Jaro Halak will be in goal tonight.
Bruins Forward Lines

Bruins Defensive pairs

Bruins Goaltending
#41 Jaroslav Halak
(#40 Tuukka Rask)



Today's opponent is the Colorado Avalanche. The Bruins last saw them in the 4th game of the Bruins season, when the Bruins lost 2-4. The Avs have had a fairly strong season so far, with a record of 18-8-2 (38 points), which lands them 2nd in the central division, and 5th in the league in points percentage. They've been scoring at the highest rate of any team in the league at 3.68 goals/game. This is in spite of missing Gabriel Lansdeskog and Mikko Rantanen for the month of November. Defensively, the Avalanche has been better then average, allowing an 11th fewest goals against per game at 2.79 GA/GP whikle allowing a whopping 33 shots against per game. Mackinnon & Rantanen have been the most dangerous players, each scoring over a goal per game played!
The Avs do have a few injuries of note. Center Colin Wilson has been out since early November and forward Andre Burakovsky stayed in Colorado, with an upper body injury.
Defenseman Erik Johnson also has an upper body injury and is out week-to-week.
Everbody's favorite center, Nazem Kadri missed the last Avs game with a lower body injury, and will probably miss tonight's match. I'm sure Jake DeBrusk will be sad after preparing for the rematch.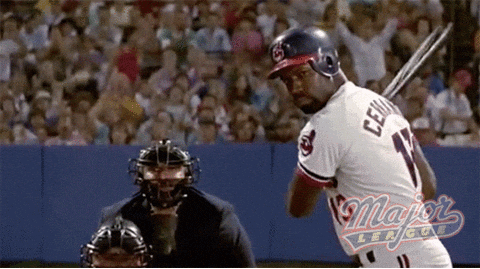 However, all is not lost (for those who like seeing dirty hits against the Bruins) because D-man Nikita Zadorov is still on the roster after turning this routine hit into a dangerous slewfoot vs the Habs' Kotkaniemi.
Scary moment as Jesperi Kotkaniemi heads to the room after this hit from Nikita Zadorov. pic.twitter.com/nTXS0ICgw3

— Sportsnet (@Sportsnet) December 6, 2019
(h/t Daily Faceoff):
Avs Forwards
#72 Joonas Donskoi — #29 Nathan Mackinnon — #96 Mikko Rantanen
#92 Gabriel Landeskog — #37 JT Compher — #95 Andre Burakovsky
#11 Matt Calvert — Pierre-Édouard Bellemare — #13 Valeri Nichushkin
#84 Matthew Nieto — #17 Tyson Jost — #36 T.J. Tynan

Avs Defense
#27 Ryan Graves — #8 Cale Makar
#49 Samuel Girard — #16 Nikita Zadorov
#28 Ian Cole — #44 Mark Barberio

Avs Goaltending
#31 Philipp Grubauer
(#39 Pavel Francouz)