The Bruins are back at home, playing the Buffalo Sabres in the 2nd game of a home and home.

After 39 games, the Bruins are at 23-7-9, which is good for 1st place in the Atlantic, and 3rd in the league behind the Capitals and the Blues. They are also 3rd in points percentage, behind the Caps & Blues.
Last time, on Bruins hockey…
The Bruins were in Buffalo, facing the Sabres at the Key Bank arena for the first game of a home-and-home.
The Bruins struck first, with a Patrice Bergeron power-play goal late in the first period. Their first power play was a bust, with a bunch of zone clears, but on the 2nd, Bergeron and his line would only need 7 seconds to put in the game's first goal.
Bergy's first of the night – from the bumper on the PP – is your @JagermeisterUSA Shot of the Game. 🚨 pic.twitter.com/f9pgjckcZw

— Boston Bruins (@NHLBruins) December 28, 2019
Bergeron would also score in the 2nd period at equal strength.
Are these three any good?@Bmarch63 | @pastrnak96 | #PB37 pic.twitter.com/QVDrhACDUe

— Boston Bruins (@NHLBruins) December 28, 2019
The Sabres would go empty net with over 3 minutes remaining in the game, but it would not turn out well for them as Brandon Carlo would pop in an empty-netter, ruining their plan
Sealing the deal.@1996_Carlo | #NHLBruins pic.twitter.com/90NhozLd0i

— Boston Bruins (@NHLBruins) December 28, 2019
MAAA HAA HAAAHH!!! MWWAAAAAA HAAAAAAA HAAAAAAAA!!!!
Bruins would win 3-0.
What will be the lineup tonight?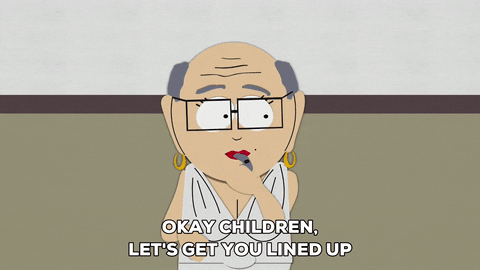 There's a few things happening here.
Charle McAvoy and Torey Krug are out, with Krug on IR. Both are not expected to play in the coming week. Backup Steven Kampfer was sent down to the AHL after Friday's game and has been brought back up, which should burn off 1 game of a 2 game AHL suspension. He will likely play tonight.
Injured defensemen Kevan Miller (fractured kneecap) is still not close to being ready for his season debut. Forward Karson Kuhlman (of fractured tibia fame) has been skating in practice and Anton Blidh (recovering from shoulder surgery) has begun skating before practice but not during practice. Neither are ready to return, and will probably get a stint with the Providence Bruins before entering Boston's lineup.
Par Lindholm will sit tonight with Brett Ritchie plaing on Coyles right wing, sending Kuraly down to the 4th line and Bjork to the left side.
Tuukka Rask will be in goal tonight.
Bruins Forward Lines

Bruins Defensive pairs

Bruins Goaltending
#40 Tuukka Rask
(#41 Jaroslav Halak)



This evening's opponent are the Buffalo Sabres, who the Bruins defeated 3-2 in November and 3-0 on Friday. Their current record is 17-15-7 (41 points), slipping to 6th in the Atlantic division. They originally jumped past the Bruins in the standings, but could not sustain that lead, and quickly fell back to the mean. The story of the Sabres this season has been the story of Jack Eichel, who is having a career year, but has been somewhat eclipsed by David Pastrnak, Leon Draisiatl and Connor McDavid. They accumulated quite a few injuries this season – with 6 players listed as injured. Zach Bogosian, recovered from off-season hip surgery, returning just prior to American Thanksgiving. D-man Matt Hunwick has a season-ending neck injury. Vladimir Sobotka is still on IR with a lower body injury. Forward Jeff Skinner is out after a hit from David Pastrnak on Friday and is expected to be out for 3+ weeks – this is a significant loss for the Sabres. D-man Marco Scandella is still out with a flu.
(h/t Daily Faceoff and the Athletic's Joe Yerdon @JoeYerdon and John Vogl):
Sabres Forwards
#68 Victor Olofsson — #9 Jack Eichel — #21 Kyle Okposo
#90 Marcus Johansson — #22 Johan Larsson — #23 Sam Reinhart
#38 Zemgus Girgensons — #27 Curtis Lazar — #71 Evan Rodrigues
#43 Conor Sheary — #74 Rasmus Asplund — #13 Jimmy Vesey

Sabres Defense
#19 Jake McCabe — #55 Rasmus Ristolainen
#62 Brandon Montour — #10 Henri Jokiharju
#26 Rasmus Dahlin — #33 Colin Miller

Sabres Goaltending
#35 Linus Ullmark
(#40 Carter Hutton)