Happy New Year! Can you believe that it's 2020? I can't. That was the first time I attempted to write the year so far this new year and I nailed it!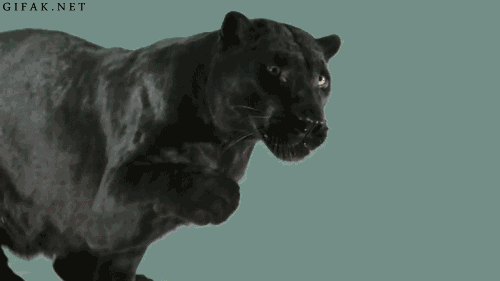 Of course, it's probably because 2019 sucked so bad that I was ready to kick it the hell out of my life like the refs kicked Corey Perry out of the 2020 Winter Classic for elbowing Ryan Ellis three minutes into the game.
Corey Perry with a bad hit on Ryan Ellis pic.twitter.com/DzUWE27gVV

— Pete Blackburn (@PeteBlackburn) January 1, 2020
— Daniel Wagner (@passittobulis) January 1, 2020
Shocking, I know! Anyway, he's going to pay a visit to the NHL DoPS. Have fun on your vacay, buddy!
Dallas' Corey Perry will have a hearing Friday for Elbowing Nashville's Ryan Ellis.

— NHL Player Safety (@NHLPlayerSafety) January 2, 2020
Anyway, the great thing about yesterday's game was the reveal of two Dunkin micro-commercials featuring Kendall Coyne-Schofield and David Pastrnak. There were two but I could only find footage of one:
here's the commercial in case y'all didn't see it pic.twitter.com/pUWl6WqsK8

— (@tysunjost) January 1, 2020
He's adorable! And don't hurt his feelings!
That may not have been the best part of yesterday's Winter Classic- that would be the piglet racing during TV timeouts.
Pig racing during commercial break. #WinterClassic2020 pic.twitter.com/ye1D7NEI5e

— Here's Your Replay ⬇️ (@HeresYourReplay) January 1, 2020
And the piglet's names are choice:
This is the greatest thing that's ever happened in the NHL. #PigRaces #WinterClassic pic.twitter.com/wKc46VPzSU

— Greg Wyshynski (@wyshynski) January 1, 2020
Okay, all of that is so best. Excellent work, Texas.
Anyway, if you're curious as to how former Bruins Zac Rinaldo and Milan Lucic are and what they've been doing, apparently they former a new club called "Hair Bleach for Men". I swear, from far away, Looch looks like he's bald.
New year, new look for Zac Rinaldo and Milan Lucic. pic.twitter.com/JQIx3GQO4y

— Sportsnet (@Sportsnet) January 1, 2020
So all of this is probably a welcome distraction from talking about the bad game the Bruins ended 2019 with. Let's hope they've replaced the calendar, turned the page and are ready to play like they want to make the playoffs.
Bruins are back home tonight against the Columbus Blue Jackets. By the way, the Blue Jackets backup goalie is starting now due to a meniscus injury to Joonas Korpisalo that he's already had surgery for and with which he will be out 4-6 weeks. Their backup is a Elvis Merzlikins. I could tell right away that he was Latvian because they are plural, always.
The game is on at 7pm.