After dropping two games in some capacity this week, the Boston Bruins tried something different: winning. To be fair, they have won before this period of malaise and they will win again. However, this one was different because they had a special meeting to regroup before the game.
#NHLBruins coach Bruce Cassidy on tonight's win over the Penguins: "We did have a different day today, we had a different meeting on some things we needed to do better as a group. It wasn't necessarily a challenge, it was a reset." pic.twitter.com/bovJDmVyUH

— Boston Bruins (@NHLBruins) January 17, 2020
They needed to talk about it, a lot. With the recent firings of head coaches for Nashville and Vegas, it isn't a huge leap to think that Bruce Cassidy was feeling some heat based upon the way the team has been playing as of late.
Last night before the game, the team feted Tuukka Rask for his recent 500th game with a pregame ceremony involving a video from former teammates and a special guest star, a silver goalie stick, a personalized bottle of wine, a customized Breitling watch, and possibly the thing he was most excited for: an exact duplicate of Lars Ulrich's drum kit.
Former Bruins like Tim Thomas, Milan Lucic and more congratulate Tuukka Rask on 500 games with the Bruins 👏 pic.twitter.com/uNRfW7QlyE

— NESN (@NESN) January 17, 2020
We think 40 liked this one. 🥁@tuukkarask | @Metallica #Tuukka500 pic.twitter.com/taDHGDnQZ4

— Boston Bruins (@NHLBruins) January 17, 2020
David Krejci was ruled out for this game with an upper body injury, one that also prevented him from participating in the morning skate. With Krejci out, Charlie Coyle was the next man up. Karson Kuhlman, fresh off his rehab stint with Providence, took over the third line right wing role previously occupied by Brett Ritchie, alongside Par Lindholm and Danton Heinen. Kuhlman played a role in two of the goals scored last night.
In just his second game back from his core muscle surgery, Sidney Crosby showed everyone that he's back and ready to play. It took him only 24 seconds to take the lead.
SIDNEY CROSBY🙌 pic.twitter.com/69CSvLz0N4

— Jake n' Bake (@GuentzelEgo) January 17, 2020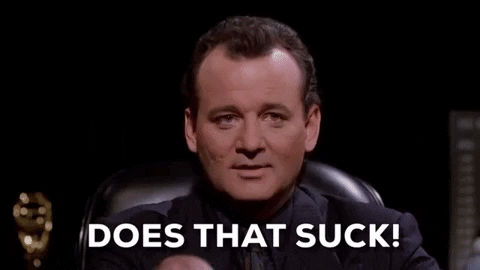 Don't worry, it all gets better. I mean, come on, you know they win in the end.
First, we had Sean Kuraly step up with one of those shots with purpose from the boards with assistance from Kuhlman and Charlie McAvoy.
SEAN. KURALY. FIRED. UP. 😤 pic.twitter.com/6zm9K0bgId

— NESN (@NESN) January 17, 2020
Just a hair over two minutes later, Par Lindholm added to the Bruins scoresheet, with an assist from Kuhlman.
Two assists already for @K_Kuhlman20.@parlindholm | #NHLBruins pic.twitter.com/FDqMOuf2eT

— Boston Bruins (@NHLBruins) January 17, 2020
The game was super chippy with the usual villain, Patric Hornqvist, taking liberties with all sorts of Bruins players. But when he messed with Matt Grzelcyk, Torey Krug had had enough.
Torey Krug and Patric Hornqvist get into a kerfuffle. pic.twitter.com/mpWakTWrz5

— Conor Ryan (@ConorRyan_93) January 17, 2020
Both would go to the box for roughing. They would soon take each other's number again when they exited, just 6 seconds after they left. This time they both got five for fighting.
Torey Krug vs. Patric Hornqvist. pic.twitter.com/anVxWe69Rl

— Conor Ryan (@ConorRyan_93) January 17, 2020
They weren't the only dance partners. Chris Wagner seemed to be getting under everyone's skin with most things not getting called except for his tussle with Kris Letang.
At the end of the period, the Bruins D kind of fell apart in the final minute. Thankfully Halak was on point, making a stupid amount of saves.
JAROSLAV HALAK WILL DO IT HIMSELF #NHLBruins pic.twitter.com/b6Tbam72Pg

— Bruins Diehards (@BruinsDiehards) January 17, 2020
Then in the third, the B's decided they wanted to win. Having had a goal waved off after it bounced off his moving hand, Patrice Bergeron extended the lead with his 20th goal of the season.
David Pastrnak with the spinning, no-look pass to set up Patrice Bergeron's 20th goal of the year. pic.twitter.com/UVVoKOvjMD

— Conor Ryan (@ConorRyan_93) January 17, 2020
Finally, Brad Marchand took advantage of an empty net and the generosity of David Pastrnak to make it 4-1.
"Sharing is caring." – David Pastrnak, probably. pic.twitter.com/4utG1NgOWq

— Conor Ryan (@ConorRyan_93) January 17, 2020
Whatever the team did for this game, I hope they do it again on Sunday afternoon.