The Bruins are back on the road today, facing off against the Penguins for the 2nd time this week.

The Bruins are now at 28-9-12, putting them 1st in the Atlantic, and 3rd in the league, a point behind the Capitals and tied with the Blues (however, they do have a 4-game lead above the next team in overtime losses)
Last time, on Bruins hockey…
The Bruins were at home, playing against the Penguins. The game started off on a bit of a sour note, with Sidney Crosby scoring a mere 24 seconds into the match.
Sidney Crosby took all of 24 seconds to remind the Bruins he's back. 🔥 pic.twitter.com/khjDXHDFbo

— Sportsnet (@Sportsnet) January 17, 2020
Karson Kuhlman returned to the lineup where he contributed 2 assists to goal scorers Sean Kuraly & Par Lindholm. This put the Bruins up by 2-1 at the end of the 1st.
The second period was more notable for it's snarl than it's scoring
There were a few scrums involving hits on Brandon Tanev, and most spectacularly, a fight between Torey Krug and Patric Hornqvist after some shoving. Krug did the Bruins proud.
BREAKING: Sean Kuraly and Torey Krug aren't huge fans of Patric Hornqvist pic.twitter.com/tkiE47kWZe

— Evan Marinofsky (@emarinofsky) January 17, 2020
After 5 minutes in the box, Krug & Hornqvist would tangle again. This time Horqvist would have a better showing, but Krug makes the eventual takedown.
From the box to the main Event. Hornqvist vs Krug pic.twitter.com/oxW73c7zdX

— Bob Pompeani (@KDPomp) January 17, 2020
In the waning seconds of the period, Charlie McAvoy has a giveaway that results on a Penguin 2-on-0 breakaway. Halak would stop the eventual shot on goal, as well as another 4+ shots in quick succession.
Jaro Halak god mode pic.twitter.com/E7eu6QjPUE

— Pete Blackburn (@PeteBlackburn) January 17, 2020
The 3rd period opened up the scoring some more. The "perfection line" is still active, with this beauty of a Bergeron goal
Absolutely absurd no-look pass by David Pastrnak to set up Patrice Bergeron's snipe pic.twitter.com/pjgzJMESva

— Pete Blackburn (@PeteBlackburn) January 17, 2020

And Pastrnak also set up Brad Marchand with this empty net goal.
I swear to god if Pastrnak misses the Rocket Richard by one goal… pic.twitter.com/fKv2xUaWKj

— Pete Blackburn (@PeteBlackburn) January 17, 2020

The Bruins won in regulation, 4-1
What will be the lineup today?
Ho, jeez.
The biggest lineup factor has been the injury to Tuukka Rask. Rask was elbowed in the head in the opening minutes of the Columbus game and has been in IR since that time. Providence Bruin Dan Vladar was called up as a backup for Thursday's match vs Pittsburgh, sent back down to Providence (to face the Bridgeport Sound Tigers), putting Max LaGace on the Bruins roster on paper for the day, and Vladar was called back up on Saturday morning.
David Krejci has also been out with an upper body injury, missing Thursday night's match vs the Penguins. He did not practice on Saturday and will not be appearing today.
Connor Clifton is still out with an upper body injury picked up vs the Sabres.
Matt Grzelcyk has alternated with Steven Kampfer.
Brett Ritchie and David Backes have both been sent through waivers (There are rumors of a trade in the works). Ritchie has already reported in to Providence, Backes has over a week remaining before he must report. Bruce Cassidy's comments suggested that Backes is not expected to report any time soon, raising the possibility that he would not report at all, meaning the veteran forward could potenially retire or the team could terminate his contract.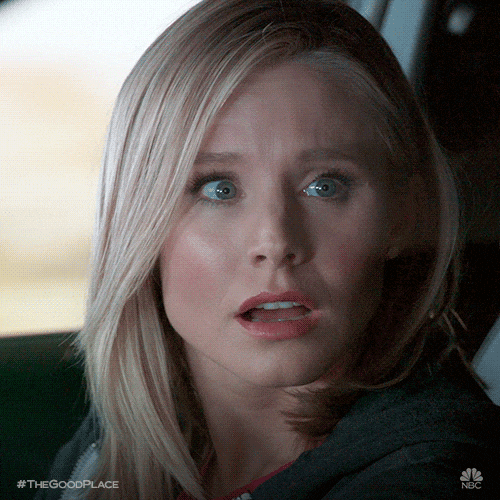 Karson Kuhlman has been called back up from his conditioning stint in Providence, and was on the 3rd line role on Thursday.
Injured defensemen Kevan Miller (fractured kneecap) is still not close to being ready for his season debut. We've not heard news from him in a while and suspect that he has been stashed in the extradimensional void inside a near-omniscient anthropomorphic computer/robot.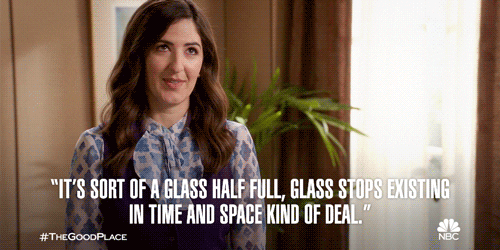 Jaroslav Halak will again be in net, with Dan Vladar on bench door duty.
Bruins Forward Lines

Bruins Defensive pairs

Bruins Goaltending
#41 Jaroslav Halak
(#81 Dan Vladar)



Tonight's opponents are the Pittsburgh Penguins. Sidney Crosby has been hot, as has goalie Tristan Jarry. Last time the Bruins played the Penguins, the Bruins had a decisive 4-1 victory. Since then, the Penguins have played 1 game, a 2-1 OT win vs the Detroit Red Wings.
(h/t Daily Faceoff and Penguins radio guy Josh Getzoff ):
Penguins Forwards
#19 Jared McCann — #87 Sidney Crosby — #12 Dominik Simon
#24 Dominik Kahun — #71 Evgeni Malkin — #17 Bryan Rust
#18 Alex Galchenyuk — #26 Andrew Agozzino — #72 Patric Hornqvist
#46 Zach Aston-Reese — #53 Teddy Blueger — #13v Brandon Tanev

Penguins Defense
#73 Jack Johnson — #58 Kris Letang
#28 Marcus Pettersson — #6 John Marino
#50 Juuso Riikola — #2 Chad Ruhwedel

Penguins Goaltending
#30 Matt Murray
(#35 Tristan Jarry)