The Bruins are on the road again, battling Mild Minnesota Wild.

The Bruins are now at 30-10-12, putting them 1st in the Atlantic, and 2nd in the league, behind the Capitals.
Last time, on Bruins hockey…
The Bruins were at in the 'Peg, and they defeated the Jets by 2-1 in a strangely violent game against a team that they should not care about.
It started with this spectacular but clean Charlie McAvoy hit on Schiefle:
Charlie McAvoy scores…a huge hit on Mark Scheifele pic.twitter.com/HDmySFqcMo

— Pete Blackburn (@PeteBlackburn) February 1, 2020

Then Neil Pionk decides to avenge his teammate, dropping the gloves with McAvoy – McAvoy laregely does not fight, absorbing a few blows to the helmet then wrestling Pionk down.
Another look at McAvoy's hit on Scheifele.

Pionk starts a fight after a clean, heavy hit — and McAvoy heads down the tunnel. pic.twitter.com/lzumYYmg4R

— Conor Ryan (@ConorRyan_93) February 1, 2020

But the refs decide it is enough for 2 minutes & 4, putting Boston on the power play. A slashing call would turn that power play into a 5-on-3, in which the Bruins would score. (88-63-37 = GOOOOAAAAALLLL)! This would tie the game at 1-1 (Patrik Laine had gotten a puck in the net early in the period).
This is not the only fight or power play. The 2nd period was – err… something.
Brad Marchand was knocked down by a Nicolaj Ehlers hit then Ehlers & a 2nd Jet would fall on top of Marchand. Marchand would give Ehlers a quick jab and some lip as he got back up, and Ehlers came after him. Marchand surprisingly got the better of that, then received a roughing minor AND a fighting major. I'm not sure what the refs saw that justified that but ok. Bruins to the PK. A Brandon Carlo puck-over-the-glass would turn that into a 5-on-3, which the Bruins would weather.
This would not result in a lot of 5-on-5 play, as Charlie Coyle would go to the box less than a minute later for an incidental trip.
And after that? Well Gabriel Bourque made a check on Charlie Coyle that Brandon Carlo objected to, resulting in Carlo haranguing Bourque at center ice and receiving a fighting major and an instigator penalty (and the associated 10 minute misconduct).
Karson Kuhlman would also make a big hit on Mathieu Perrault, drawing a retaliation from Luca Sbisa who would get the instigator. Perrault would not return to the game.
The 2nd period would end with a completely inexplicable holding penalty on Torey Krug (apparently one can hold a puck carrier by contacting him from the front with your elbow & shoulder? I thought that was called an "open ice hit" and not a very hard one at that.).
The Bruins would kill THAT power play in the 3rd, surviving their *7th* of the night including a 5-on-3. They would get the man advantage after a weak slashing call on Sami Niku. This would result in a Pastrnak-to-DeBrusk PP score to take the lead.
.@pastrnak96 ☸️ @JDebrusk 🚨#NHLBruins pic.twitter.com/qDsFRfH7Dk

— Boston Bruins (@NHLBruins) February 1, 2020

That's all it took! Bruins withstand the 6-on-5 and win 2-1.
What will be the lineup today?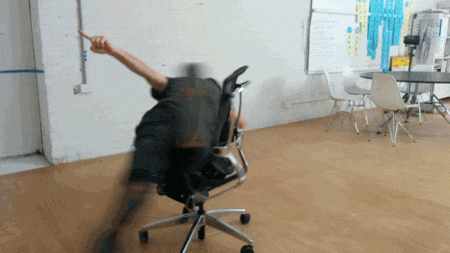 Looks like we're rotating a few things.
Danton Heinen is banged up, and may be pulled for Anton Blidh. (Nordstrom might move up in that case, pushing Blidh to the 4th line).
Sean Kuraly is a healthy scratch, Par Lindholm is in.
Connor Clifton is still out with an upper body injury picked up vs the Sabres.
Matt Grzelcyk has alternated with Steven Kampfer, but Kampfer has been sent to Providence, and Jeremy Lauzon has been called up. Lauzon – is still up, playing on his off side in place of John Moore.
Brett Ritchie and David Backes have both been sent through waivers (There are rumors of a trade in the works). Ritchie has already reported in to Providence, Bruce Cassidy has said that Backes is not required to report so what is his status? I. don't. know.
Karson Kuhlman has been called back up from his conditioning stint in Providence, and was on the 3rd line role before the break.
Injured defensemen Kevan Miller (fractured kneecap) is still not close to being ready for his season debut, but has skated briefly on his own.
Jaro Halak will be between the pipes tonight.
Bruins Forward Lines

Bruins Defensive pairs

Bruins Goaltending
#41 Jaroslav Halak
(#40 Tuukka Rask)



Tonight's opponent are the Minnesota Wild. They have a record of 23-21-6 (52 points), which puts them at an "impressive" 7th in their division. If you didn't care about the Jets, you should care less about the Wild.
They've been a sub-par-to-average team with lousy penalty kill. They are on a small averageness streak, having gone 3-3-0 in their last 6 games. They are not too beat up, with Brad Hunt missing some games due to illness and Mason Shaw not being on the roster, as he is still recovering from offseason surgery.
I keep forgetting that Mikael Granlund is now with the Preds Anthony Bitetto is a Jet and Ryan Donato is in the league. He is a healthy scratch.
(h/t Daily Faceoff):
Wild Forwards
#11 Zach Parise — #12 Eric Staal — #36 Mats Zuccarello
#16 Jason Zucker — #49 Victor Rask — #22 Kevin Fiala
#17 Marcus Foligno — #14 Joel Eriksson Ek — #19 Luke Kunin
#18 Jordan Greenway — #9 Mikko Koivu — #38 Ryan Hartman

Wild Defense
#20 Ryan Suter — #46 Jared Spurgeon
#25 Jonas Brodin — #24 Mathew Dumba
#29 Greg Pateryn — #21 Carson Soucy

Wild Goaltending
#40 Devan Dubnyk
(#32 Alex Stalock)