The Bruins are still on their road trip, out in western Canada, this time taking on the Vancouver Canucks

The Bruins are now at 39-11-12, putting them 1st in the Atlantic, and 1st in the league, a mere 3 point ahead of the Tampa. And also 8 points ahead of Pittsburgh and the Caps.
Last time, on Bruins hockey…
The Bruins went to Calgary, to face the Flames.
They would get pantsed right away, with Mikael Backlund scoring a mere 20 seconds into the game. The speed of the Flames had discombobulated the Bruins, and would continue to challenge them, as they gave up another goal to Backlund just 2:14 later.
Patrice Bergeron would put the Bruins on the board a mere 24 seconds later.
Patrice goal number 1! #NHLBruins pic.twitter.com/uaZ8RN2qn0

— Boston Bruins (@NHLBruins) February 22, 2020

Johnny Gaudreau would score 25 seconds later, restoring the 2-goal gap.
Patrice would answer that one as well.
Patrice goal number 2! #NHLBruins pic.twitter.com/P4QFgXuJR7

— Boston Bruins (@NHLBruins) February 22, 2020
The Flames would set a franchise record for the fastest 3 goals to start a game.
Wonderful.
Later in the first period, Charlie Coyle would tie up the game
We would like to nominate @CharlieCoyle_3 to the hands team. #NHLBruins pic.twitter.com/y0ElbjnJGX

— Boston Bruins (@NHLBruins) February 22, 2020
And Brad Marchand & Brandon Carlo would push the Bruins into the lead in the 2nd.
✋👀@Bmarch63 | #NHLBruins pic.twitter.com/DwCKbSIvMy

— Boston Bruins (@NHLBruins) February 22, 2020
Also in the 2nd was this little scrap between Jeremy Lauzon and Matt Tkachuk
Jeremy Lauzon's first career NHL fight comes against Matthew Tkachuk pic.twitter.com/nxjPqtNZyI

— Brady Trettenero (@BradyTrett) February 22, 2020
Bruins would hang on for the win, 4-3.
What will be the lineup today?
Karson Kuhlman is back. Danton Heinen is back. Nordstrom is back. Brandon Carlo is back, Jeremy Lauzon is back and has been extended 2 years. Blidh is still with the team.
Brett Ritchie is still in Providence.
David Backes is out of trade limbo and into Anaheim – he's been traded to the Ducks along with Axel Andersson and the 2020 first-round pick. In return, they get Ondrej Kase who has a year left on his contract, and has been scoring at a rate higher than Danton Heinen. Kase has had some injury issues and is currently battling a flu. He is not expected to join the team until Monday, when they return to Boston. No doubt many B's fans are looking for more from the trade deadline.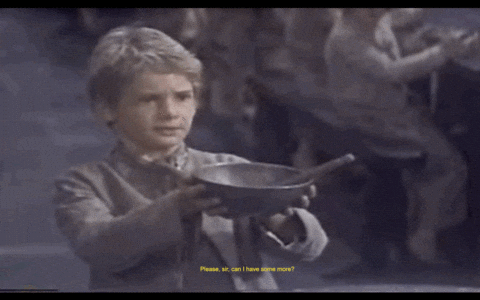 Injured defensemen Kevan Miller (fractured kneecap) "has no timeline" for his season debut, but has been skating on his own. Connor Clifton has been skating and has been sent to Providence, surely a sign that he is almost ready to return.
Heinen was practicing with the Krejci line, bumping Kuhlman to the Coyle line. Blidh has alternated with Nordy on the 4th line. I'm hearing that Blidh will skate tonight.
Tuuka Rask will be in net today.
Bruins Forward Lines

Bruins Defensive pairs
Bruins Goaltending
#40 Tuukka Rask
(#41 Jaroslav Halak)



We last saw the Canucks on Feb 4th, where the Canucks were coming off a back-to-back, and the Bruins handed them their ass, 4-0. Since last time they played, the 'nucks have traded Tim Schaller and Tyler Madden for LA King Tyler Toffoli.
Brock Boeser will be out for some time with an upper body injury. Oscar Fantenberg has a concussion and is on injured reserve. Micheal Ferland also has a concussion and will miss the rest of the season. Josh Leivo is sidelined with knee injury. (h/t Daily Faceoff):
Canucks Forwards
#70 Tanner Pearson — #53 Bo Horvat — #21 Loui Eriksson
#9 J.T. Miller — #40 Elias Pettersson — #73 Tyler Toffoli
#26 Antoine Roussel — #88 Adam Gaudette — #18 Jake Virtanen
#64 Tyler Motte — #83 Jay Beagle — #20 Brandon Sutter

Canucks Defense
#23 Alexander Edler — #51 Troy Stecher
#43 Quinn Hughes — #8 Chris Tanev
#5 Oscar Fantenberg — #57 Tyler Myers

Flames Goaltending
#25 Jacob Markstrom
(#35 Thatcher Demko)