As you have heard by now, last Saturday night the Carolina Hurricanes required an emergency backup goalie (EBUG) to enter the game as their net minder because both Petr Mrazek and James Reimer went down with injuries. Toronto Marlies Zamboni driver and Friday practice goalie, David Ayres, entered the game a little more than halfway through the second period and led the Canes to victory by by saving 8 of 10 shots on goal. Sure, the Canes were leading 4-1 when he filled in but Toronto quickly scored 2 goals making it 4-3 by the end of the period.
Welcome to the NHL, Emergency Back-Up Goalie David Ayres. pic.twitter.com/heoVxfcxnK

— NHL GIFs (@NHLGIFs) February 23, 2020
Then, the Leafs fell apart in the third, only taking 7 shots on goal and allowing Warren Foegele and Martin Necas both to score unassisted.
So much praise for Dave Ayres 🙌

The 42-year-old Zamboni driver completed his journey from kidney transplant to winning an NHL game as the Carolina Hurricanes' emergency goalie last night.

(via @Canes) pic.twitter.com/abmoKYLOMN

— ESPN (@espn) February 23, 2020
Ayres is also a kidney transplant recipient, getting a healthy kidney from his mother, which is just the best story. She gave him life twice and he never takes it for granted.
Fifteen years ago, David Ayres almost died when he needed a new kidney. His mom donated hers to save his life.

Tonight, at 43-years old, the Zamboni driver just won his first NHL game as #emergencygoalie for the @Canes.

I hope his mom was watching.pic.twitter.com/A2tNxQkILc

— Muhammad Lila (@MuhammadLila) February 23, 2020
Maple Leafs GM Kyle Dubas seemed especially salty afterwards, saying the team was in a "no-win situation".
Kyle Dubas on Saturday's loss: "If we won the game, that would be embarrassing as well, because you're down 4-1 and then it would be a whole other set of controversy that would come up. Like, 'Ah geez, the Maple Leafs' [beat their] own employee.' We were in a no-win situation."

— Kristen Shilton (@kristen_shilton) February 24, 2020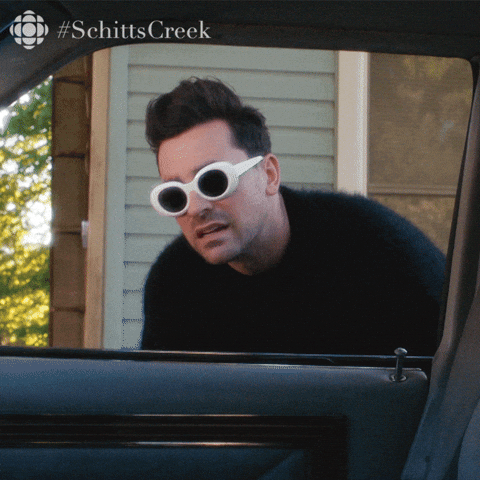 I cannot stress this enough: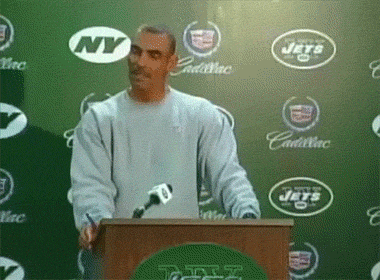 I do not care if the EBUG for tonight's game is Charlie Coyle's adorable bell-ringing grandma and she has to replace Ben Bishop and Anton Khudobin due to their injuries/ illness; I want the Bruins to light that lamp as many times as they can, sending such a barrage of shots that it makes the poor old lady dizzy. When you're fighting for a playoff spot, you absolutely shoot all the pucks at your employee who is acting as the other teams goalie. Dubas' lame excuse is the way to get fired.
Everyone who believes that hockey is good and fun enjoyed the Ayres story. He's been honored in Carolina at their first home game after Saturday.
Davey got PNC going as the @VectorSecurity Siren Sounder! pic.twitter.com/xVYpN7mufz

— Carolina Hurricanes (@Canes) February 26, 2020
He was on The Late Show with Stephen Colbert, filling in for Stephen and his bandleader Jon Batiste.
Zamboni driver/goalie/greatest Canadian David Ayres subs in AGAIN… This time on the Late Show with Stephen Colbert. pic.twitter.com/DHduVKTlV9

— Courtney Theriault (@cspotweet) February 25, 2020
He was on the Today Show, where he got to call his mom.
Fifteen years ago, David Ayres, the Zamboni driver who recently played in an NHL game, needed a kidney transplant and received the kidney from his mother.

We surprised him with a call from his mom this morning! pic.twitter.com/wU9CFkzbdC

— TODAY (@TODAYshow) February 24, 2020
Naturally everyone loves this story, even the NHL. Well, maybe not. Deputy Commissioner Bill Daly told NHL.com that the EBUG will be a topic of conversation at next week's GM meeting in Boca Raton.
"I think it's a fair question," Deputy Commissioner Daly said. "It's something we've given some consideration to over the years. As recently as last year, we discussed [it] with the general managers. It happens very, very rarely, but when it happens, it obviously raises everybody's attention to the issue and whether there are fixes that need to be made to that particular issue."
He seemed to be alluding to this topic under the guise of safety and liability.
"There's no easy fixes to it," Deputy Commissioner Daly said. "Particularly, we have to work with the [NHL] Players' Association. Who's a player? Who's not a player? What qualifies all of that? But obviously we want what's best for the game, and we want to make sure people aren't putting themselves in danger by playing goal in a National Hockey League game. … So that's obviously something we have to continue to work through."
Of course, the cynics of the hockey world and fandom believe that this topic has come up since it was the Toronto Maple Leafs who were embarrassed in this situation.
funny this has happened before but as soon as the LEAFS lose to an ebug, we gotta change the rule. i hate this league lmao https://t.co/OPnB8HjIPA

— noelani (@mtlfifteen) February 26, 2020
Were this true, it would be a bad look for the NHL. The league may be based in Toronto in part by the hockey world certainly doesn't — and shouldn't — rotate around the Maple Leafs.