The Bruins are in Philadelphia, facing off against those phrustrating phlyers.

The Bruins are now at 43-14-12, which still leaves them 1st in the Atlantic, and 1st in the league, 6 points ahead of the Tampa and the Blues.
Last time in Bruins Hockey..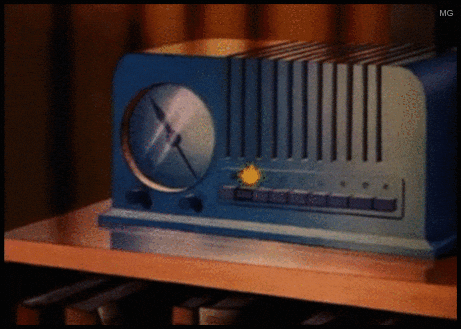 The Bruins were at home, playing the Lightning.
The Lightning came with a chip on their shoulder, embarrassed at the loss and being out-muscled in the previous meeting with the Bruins.
The Bruins seemed to get the better of the first few minutes of the game, generating shots on goal and keeping the Bolts contained. Barclay Goodnow elbowed Ondrej Kase, giving the Bruins the first power play of the game. Unfortunately, the Bruins power play immediately gave up a breakaway, and Tuukka wasn't able to stop the Anthony Cirelli shot. While still reeling from that, the Bruins gave up a SECOND shorty to Sergachev.
The game would devolve after Chris Wagner tried to wreak retribution against Goodnow, and slowly became a bit more chippy, and turning into an all-out line brawl late into the 2nd period.
By this time, Cedric Paquette would score a 3rd Tampa goal, and Bruins Charlie Coyle and Sean Kuraly would bring the Bruins back within 1, for a good momentum swing.
This momentum swing would not last, as Brad Marchand committed a slashing penalty at the buzzer, resulting in four Lightning players ganging up on him in the corner. This would result in Marchand taking a penalty and somehow Blake Coleman & Nick Ritchie going off with matching penalties, for a net penalty kill.
Alex Killorn would bring the Tampa Bay lead back to 2 points, and a subsequent Bruins power play would allow David Pastrnak to score his 48th goal of the year.
The Bruins were not able to tie it up, and gave up an empty net goal for a 5-3 loss.
What will be the lines today?
Bruce has continued to kick around some new lines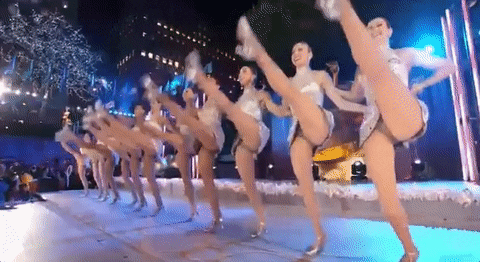 Anton Blidh is still on the NHL roster, and Brett Ritchie & Steven Kampfer are still in Providence.
Karson Kuhlman has just been sent down.
Ondřej Kaše and Nick Ritchie have been on a Ritchie-Krejci-Kaše line since both appeared on the game rosters, and will be on that line today.
Brandon Carlo is dealing with an upper body injury, and will not play tonight. John Moore will play in his stead. Torey Krug is also out with an upper body injury, to be replaced by Connor Clifton. Krug was seemingly injured while being knocked down by Alex Killorn and careening into the boards.
Here is what happened to Torey Krug on Saturday. Fell awkwardly after trying to sell high stick, hard to tell if head or neck made contact with boards https://t.co/JxcTf7n9Cm pic.twitter.com/m0tOFj858E

— NHL Player Safety Watch (@NHLSafetyWatch) March 9, 2020

Also on the injury list is Kevan Miller (fractured kneecap). There is still no timeline for Kevan Miller's return.
Par Lindholm, has been playing 4th line centerman, so Anders Bjork is looking like a healthy scratch yet again.
Jake DeBrusk was playing his off-side in rushes with Sean Kuraly on the left side.
Tuukka Rask will be in net today.
Bruins Forward Lines

Bruins Defensive pairs
Bruins Goaltending
#40 Tuukka Rask
(#41 Jaroslav Halak)



This evening's opponent are the Flyers. They started out slow this season, but have gone on a run as of late, 41-20-7 (89 points) climbing from 5th in the Metro division in January all the way up to a tiebreaker away from 1st. They are 6-0-0 in their last 6, and are in fact 9-0-0 in ther last 9 with only a single win requiring OT. In both previous matchups with the Bruins this season, they were the victors of overtime shootouts. Since the last meetup, the Flyers acquired Nate Thompson from the Habs and Derek Grant from the Ducks.
Some significant Flyer player outages due to injuries:
Oskar Lindblom is done for the season with Ewing's Sarcoma.
Nolan Patrick is week to week with migraines.
Samuel Morin is done for the season with a torn ACL.
James van Riemsdyk will miss 4-6 weeks with a broken hand.
(h/t Daily Faceoff):
Flyers Forwards
#28 Claude Giroux — #14 Sean Couturier — #93 Jakub Voracek
#49 Joel Farabee — #13 Kevin Hayes — #11 Travis Konecny
#21 Scott Laughton — #38 Derek Grant — #18 Tyler Pitlick
#12 Michael Raffl — #44 Nate Thompson — #62 Nicolas Aube-Kubel

Flyers Defense
#9 Ivan Provorov — #15 Matt Niskanen
#6 Travis Sanheim — #8 Robert Hagg
#53 Shayne Gostisbehere — #61 Justin Braun

Flyers Goaltending
#79 Carter Hart
(#37 Brian Elliott)