It's all but a done deal that the NHL will return without finishing up the regular season. I mean, that is fine; most teams had an average of about 12 games remaining. However, the alternative might not be as palatable.
There's a push to get back to playing, even if it means a regional arena situation in which multiple teams play all their games, that teams play in those empty arenas with no fan support, and even if it means there's a 24 team playoff format. Yes, that is what is being proposed as being fair to all the teams on the bubble who could prove in their final games of the regular season that they are indeed worthy of a chance to play for the Stanley Cup. Because we all know that Montreal and Minnesota have definitely earned that right, right?
Originally, the NHL hoped that teams could start out convening small practice groups, working toward a training camp starting this month. As the numbers of COVID-19 cases and deaths have risen in the US, the realization of this plan has proven to be difficult. Players who have traveled home are supposed to self-quarantine when they arrive back with their team, making this plan involve more time. This timetable just wouldn't allow for more regular season without significantly cutting into the 2020-2021 regular season.
Like Oprah announcing her audience has all won a prize, the NHL may announce that 24 lucky teams (out of 31) will get to play for the Stanley Cup. (Not you, Detroit Red Wings. You can stay home. Anaheim, come on down!)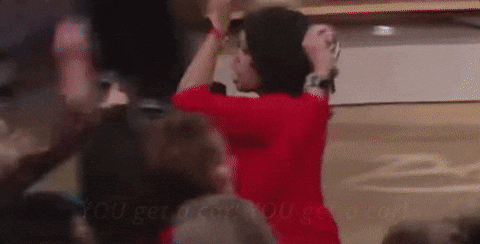 At this point, this is who would make the playoffs from each division and their current points in the standings:
Eastern Conference:
Metropolitan Division
Washington Capitals (90)
Philadelphia Flyers (89)
Pittsburgh Penguins (86)
Carolina Hurricanes (81)
Columbus Blue Jackets (81)
New York Islanders (80)
Atlantic Division
Boston Bruins (100)
Tampa Bay Lightning (92)
Toronto Maple Leafs (81)
Florida Panthers (78)
Montreal Canadiens (71)
Buffalo Sabres (68)
Western Conference:
Central Division
St Louis Blues (94)
Colorado Avalanche (92)
Dallas Stars (82)
Winnipeg Jets (80)
Nashville Predators (78)
Minnesota Wild (77)
Pacific Division
Vegas Golden Knights (86)
Edmonton Oilers (83)
Calgary Flames (79)
Vancouver Canucks (78)
Arizona Coyotes (74)
Anaheim Ducks (67)
Yes, teams that aren't even earning a point in the standings per game played or are barely meeting that standard are playoff eligible in this format. It could be some really ugly or beautiful hockey, who knows?
I'm not exactly sure how the tournament would shake out with regards to seeding and if any teams get byes or not. As it turns out, the NHL doesn't have it all settled either. But one thing's for sure: if in the first round the Sabres could take out the Lightning and / or the Islanders take out the Caps, it would be a beautiful thing.