It's been a tough week and I'm oddly looking forward to the weekend. I'm not exactly sure why since time officially has no meaning anymore. However,  Saturday also seems like a nicer day than Tuesday. Maybe it's because it got hot again this week and the weekend will bring some cooler air. Or maybe it's because Saturday is our weekly Zoom chat. Who knows?
Yesterday, the NHL detailed the return to play proposal that NHL Commissioner Gary Bettman announced last week. Both the NHL and NHLPA have reportedly signed off on it. The plan as announced had a general outline with no specifics on length of series or re-seeding. With very little known, it seemed that not only could the Bruins be screwed if they didn't win enough games in the round robin, but they could also have to face a genuinely "good" team from the play-in round. As it turns out, that has been solved.
During the play-in round, the teams playing will compete in a best of 5 series with playoffs rules regarding overtime. The round robin teams will play 3 games only with regular season overtime rules. Once the teams have been determined from the qualifying round, all the teams in each conference will be re-seeded. Resultant rounds will be best of 7 with playoff overtime rules. The winners of each round will be re-seeded again. It's all explained much better here.
Keep in mind, this is just the format agreement. Still to come are Phase 3 (training camp) and Phase 4 (games/hubs/protocol) which still have to be negotiated. Only preliminary talks so far on those fronts.

— Pierre LeBrun (@PierreVLeBrun) June 4, 2020
This effectively starts Phase 2 of re-opening. I thought we were already in Phase 2.
The @NHL has announced that it will transition to Phase 2 of its Return To Play Plan effective Monday, June 8. https://t.co/Xjk8cfhWyh pic.twitter.com/uT6WEwCBtF

— NHL Public Relations (@PR_NHL) June 5, 2020
The ice is down at Warrior Ice Arena, though that is not likely the most important part of this tweet.
Caught up with Bruce Cassidy for a wide-ranging chat.

"For me and Julie, Black lives have always mattered. Always have."

Also said ice is down at Warrior, and he's hearing speculative date of July 10 for start of training camp.

Story coming.

— Matt Porter (@mattyports) June 4, 2020
The ice is down. Venture a guess at who will be the first player to return?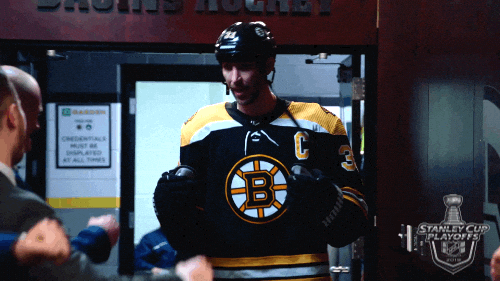 Of course, there is still a chance that this will still not happen at all. The NHL still hasn't completely announced what methods of testing will be used, how sanitization will be handled, which basic safety precautions will be used, or where games will be played.
The Pittsburgh Penguins announced via Twitter that a player had contracted COVID and that contact tracing was being used to notify those he came in contact with.
— Pittsburgh Penguins (@penguins) June 4, 2020
Sigh.
Happy weekend.