Yesterday, the Bruins Twitter account announced the winners of several of the Bruins season awards: The Eddie Shore Award, The Elizabeth Dufresne Award, the John P. Bucyk Award, and the Three Stars. As of now the Seventh Player Award has not been announced.
Was it a surprise that Brandon Carlo won the Eddie Shore Award for "exceptional hustle and determination"? Not really. Carlo, energized by his first playoff campaign, turned a corner in the 24 postseason games and continued to build upon that for the 2019-2020 season.
From Matt Porter of the The Boston Globe:
Carlo blossomed into one of the league's better shutdown defensemen in his fourth season. Among the 99 defensemen who played more than 1,000 minutes at five-on-five, Carlo was on the ice for the fewest goals against (32). He tied partner Torey Krug for third on the team in ice time (20:29 per game) and chipped in a career-high 4-15—19 scoring line.
My Boyest of Boys took to Instagram to express his gratitude for the recognition.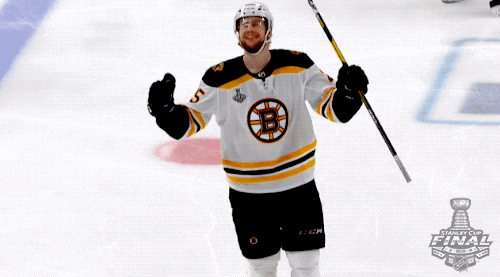 The Elizabeth Dufresne Award is given to the player who was the most outstanding player during home games. Shocker, it was David Pastrnak! Pasta scored 28 of his league-leading 48 goals and 49 of his 95 points at home.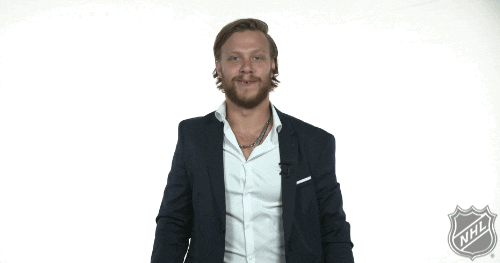 St. Patrice is the winner of the John P. Bucyk Award for greatest off-ice charitable contributions. Among the many contributions Patrice has made: Patrice's Pals (the suite that he rents and visits for sick children and their families), The Pucks and Paddles fundraiser, and the sizable contributions he's made to the Boston chapter of the NAACP and it's sister organization in Quebec, Centre Multiethnique de Quebec.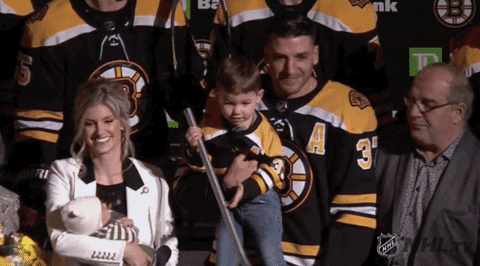 Your Three Stars of the Season as determined by 98.5 The SportsHub:
First 🌟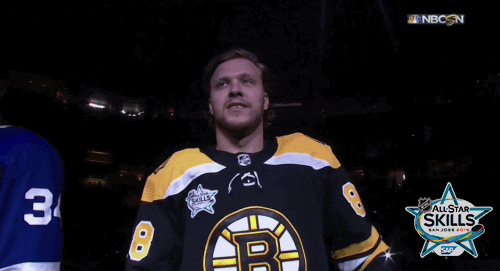 Second 🌟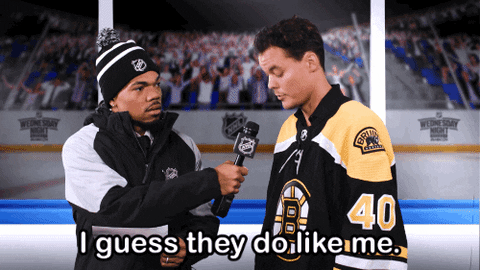 Third 🌟