So, when last we left the list of players on the Unfit to Particpate (UTP) list we had many Bruins players designated as such: Torey Krug, David Krejci, Charlie Coyle, Sean Kuraly, Nick Ritchie, Chris Wagner, Tuukka Rask, David Pastrnak, and Ondrej Kase. On Monday, Coyle, Kuraly, Krug, and Ritchie returned to practice. However, Charlie McAvoy and Anton Blidh joined Pasta and Kase on the UTP list.
All of us trying to keep track of who's able and who isn't right now.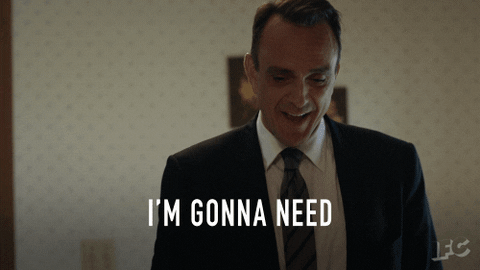 On Tuesday, Wagner was back in. Now the list is populated by Rask, Pasta, Kase, McAvoy, and Joakim Nordstrom. Tuukka revealed that he fractured a finger.
.@tuukkarask speaks with the media about his finger injury and prepping for the NHL's return: "It's getting better. I'm not worried about it. It will be all set once we start playing." pic.twitter.com/bmRdKXOFyq

— Boston Bruins (@NHLBruins) July 21, 2020
Bruce Cassidy announced that Jaro Halak will play the round robin. This is why having unlimited breadsticks goalies is a good thing.
🎥 Jaroslav Halak on preparing for playing time this summer: "I always say we are here as a team, whether it's with me or Tuukks in net we want to win." pic.twitter.com/KboJxA8Vuy

— Boston Bruins (@NHLBruins) July 21, 2020
Anyway, the practice lines look like so much fun right now. Like let's play everyone on their off-side now!
#NHLBruins practice lines:

Marchand – Bergeron – Bjork/Studnicka
DeBrusk – Krejci – Kuhlman/Blidh
Ritchie – Coyle – Kuraly/Senyshyn
Frederic/Carey – Lindholm – Wagner

Chara – Clifton/Vaakanainen
Krug – Carlo
Grzelcyk – Lauzon
Moore – Zboril

Rask
Halak
Vladar
Lagace pic.twitter.com/tdKOf7IOHF

— Boston Bruins (@NHLBruins) July 21, 2020
For those of us who are interested in seeing what it looks like for players right now in the practice bubble, My Boyest of Boys Brandon Carlo told us about how a day typically goes. Apparently the Bruins method of testing either includes or only involves a saliva test, which is less invasive but not the best way to get a good sample according to the Mayo Clinic, so that might explain away some of the absences of players due to inconclusive results.
A day in the Boston bubble.@1996_Carlo | @Bmarch63#NHLBruins pic.twitter.com/IF8sGcdHtq

— Boston Bruins (@NHLBruins) July 20, 2020